Srinagar To Gulmarg Cab services
Are you looking for an easy and convenient way to get from Srinagar to Gulmarg? Kashmir Car Booking has you covered!
This cab service offers reliable transportation between the two cities with experienced drivers and quality vehicles. With our help, your journey from Srinagar to Gulmarg can be stress-free and enjoyable.
Here's what you should know about this beautiful cab service. Kashmir Car Booking provides customers with a selection of cars perfect for a comfortable ride. All vehicles are regularly inspected, so you can trust that we'll get you where you need to go without any issues.
Our drivers know the area and will ensure your trip is safe and enjoyable. So why take advantage of this exceptional cab service today?
Reasons To Take A Cab From Srinagar To Gulmarg With Kashmir Car Booking
Traveling from Srinagar to Gulmarg is an exciting experience, and one of the best ways to do it is with Kashmir car booking.
Our cabs provide a safe and comfortable ride with experienced drivers who know the route well. We also offer great value for money, as our fares are affordable and competitively priced.
Kashmir car booking also offers a wide range of vehicles that accommodate any size group. Whether you're traveling solo or with family or friends, you'll be able to find the perfect car for your journey. The vehicles are well-maintained and have essential amenities such as air-conditioning, music systems, and charging ports.
Booking a cab from Srinagar to Gulmarg with Kashmir Car Booking makes sense because of our reliable services and convenience. All bookings can be made online in just a few clicks, so there's no need to wait in line or worry about finding the right cab at the right time. Plus, we have 24/7 customer support to help out if there are any issues.
So why not make your trip more convenient by choosing Kashmir car booking?
Srinagar To Gulmarg Tour Packages With Kashmir Car Booking
Are you looking to explore the wonders of Kashmir? Then a trip from Srinagar to Gulmarg is just what you need. With Kashmir car booking, the whole experience of traveling between these two cities will be a breeze. Your journey will be comfortable and hassle-free, from luxurious cabs to knowledgeable drivers.
The route from Srinagar to Gulmarg is one of the most popular tourist trails in Kashmir. The drive takes about two hours and passes through some stunning scenery. As you make your way through some winding roads, you'll be treated to sprawling views of snow-capped mountains, lush green meadows, and deep valleys – all adding to an unforgettable journey!
Kashmir car booking offers several tour packages for those who wish to explore this great part of India in style and comfort. Whether it's a day trip or an extended holiday, you can choose from our customized packages that best meet your needs.
All our packages are comprehensive and include everything from accommodation options to sightseeing activities – ensuring your trip is enjoyable and memorable!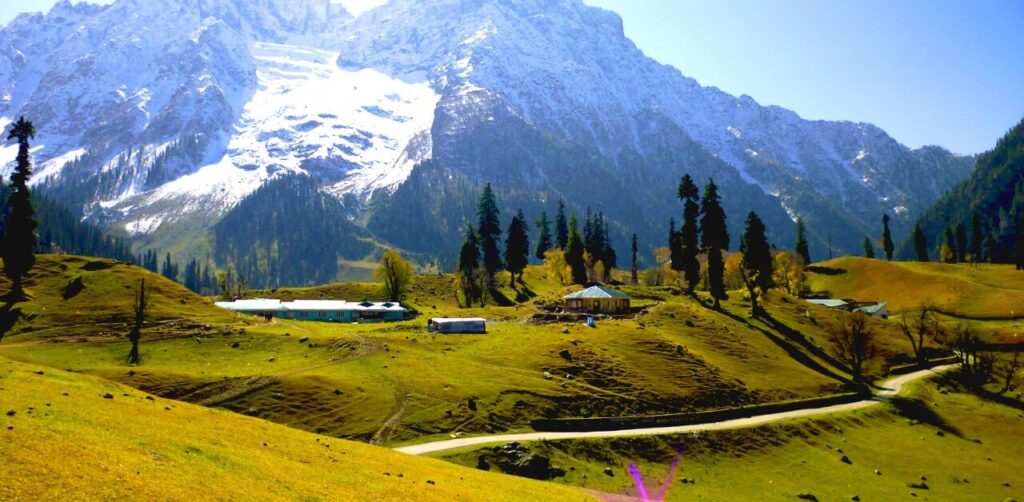 Promise Of Quality By Kashmir Car Booking
Kashmir Car Booking promises to provide the best possible services to its customers. We guarantee that all vehicles are well-maintained and in good condition for a comfortable journey from Srinagar to Gulmarg. The company also ensures that all drivers have valid licenses and insurance and knowledge of the local area. All cabs have air conditioning and adjustable seating, providing an enjoyable ride for passengers.
The team at Kashmir Car Booking is dedicated to offering excellent customer service and responding quickly to inquiries and requests. Our staff is friendly and knowledgeable, always willing to help with any questions or issues that may arise during the journey. Whether it's a question about routes or tips on visiting Gulmarg, we are ready and willing to answer queries.
Kashmir Car Booking prides itself on providing safe, reliable transportation at reasonable prices for visitors to Kashmir Valley. All cab fares are fixed so that customers know exactly what they will be paying upfront before booking. Customers can also rest assured knowing that their belongings are kept safe in the vehicle throughout their ride.
Road Trip From Srinagar To Gulmarg By Car
The 90 km long journey from Srinagar to Gulmarg is one of the most scenic drives in India. The road trip offers beautiful views of mountains, lush greenery, and paddy fields. It takes around three hours to reach Gulmarg from Srinagar.
During the drive, a few must-visit places include Nishat Bagh, Shalimar Bagh, Chashme Shahi Garden, and Pari Mahal. All these spots are on the way and offer stunning views of Kashmir Valley and its beauty.
Kashmir Car Booking is a great way to explore this fantastic route. The company provides cab services with experienced drivers who know all the courses and can guide you through your journey.
Our service lets travelers enjoy a comfortable ride and worry-free experience reaching Gulmarg from Srinagar. So book your ride today and get ready for an unforgettable experience!
Srinagar Railway Station To Gulmarg With Kashmir Car Booking
It's time to plan your trip from Srinagar Railway Station to Gulmarg. Kashmir car booking is the perfect way to make your journey easy and comfortable.
With our reliable services, you'll reach your destination in no time! Kashmir car booking offers a range of vehicles catering to all needs.
Whether you're looking for a luxury sedan or an economy hatchback, we have something for everyone. Our experienced drivers will ensure that you have a safe and pleasant journey.
Our rates are highly competitive, and we offer discounts during peak season. So what are you waiting for? Book your vehicle through Kashmir car booking today and enjoy the ride of your life!
With our professional services, you can rest assured that your trip will be stress-free and enjoyable. So don't delay – book now and prepare for an unforgettable experience!
The car journey from Srinagar to Gulmarg usually takes around 2 hours. Depending on the route taken and traffic conditions, the total duration of the trip can vary.
The number of passengers that can fit in each car varies depending on the type of vehicle.
Most cars can accommodate up to four or five people. It's essential to check with your car hire company before booking to ensure the vehicle is large enough for all your passengers.
Yes, the drivers are experienced and knowledgeable about the route. Our drivers are trained professionals who have been driving in Kashmir for years, so they know all the best ways to get you from one place to another quickly and safely.
The journey from Srinagar to Gulmarg is beautiful, and with Kashmir Car Booking, you can make it even easier. We provide experienced drivers who know the route well, and our cars are big enough to fit up to five passengers.
Plus, there are no additional charges or fees, and we often offer discounts or deals.
So if you're looking for a reliable car service from Srinagar to Gulmarg, look no further than Kashmir Car Booking. You won't be disappointed!