Top 5 Places To Visit In Kashmir
Are you in search of a mesmerizing destination that will leave you spellbound? Look no further than the beautiful region of Kashmir, nestled in the northern part of India. Kashmir is renowned for its breathtaking natural beauty, encompassing snow-capped mountains, lush green valleys, and serene lakes. It's after all one of the most beautiful places in the world. But there are others who still want to know the best time to visit Kashmir. Knowing its location and climate ahead of a visit is always advisable anyway.
Kashmir, nestled in the majestic Himalayan mountains, is a true paradise for nature lovers and adventure seekers. With its breathtaking landscapes, serene lakes, and enchanting gardens, this region offers a plethora of attractions for visitors to explore. In this article, we will take you on a journey through the top five places to visit in Kashmir, showcasing the beauty and charm that this region has to offer. To book your Kashmir car rental or Know about Srinagar car rental rates contact us at Kashmir Car Booking contact number 8082022260.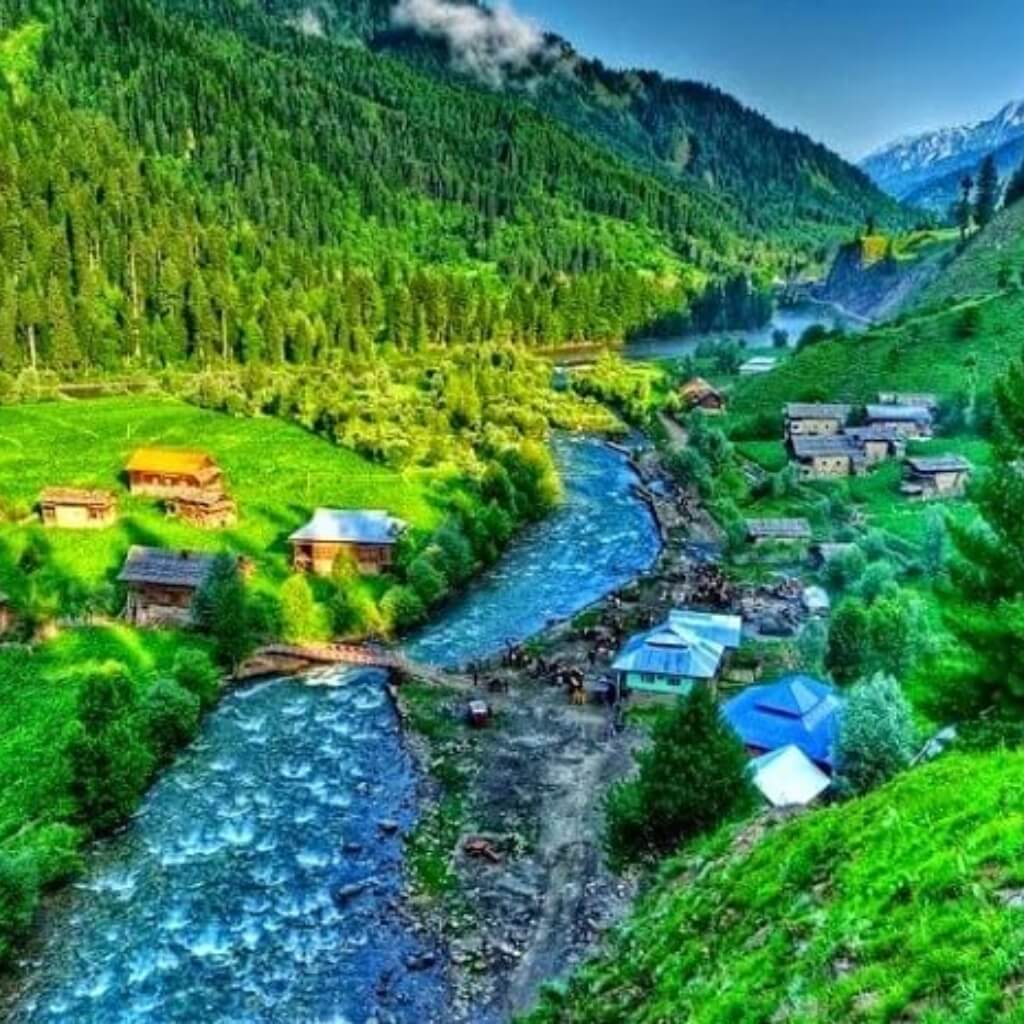 The Summer Capital Of Kashmir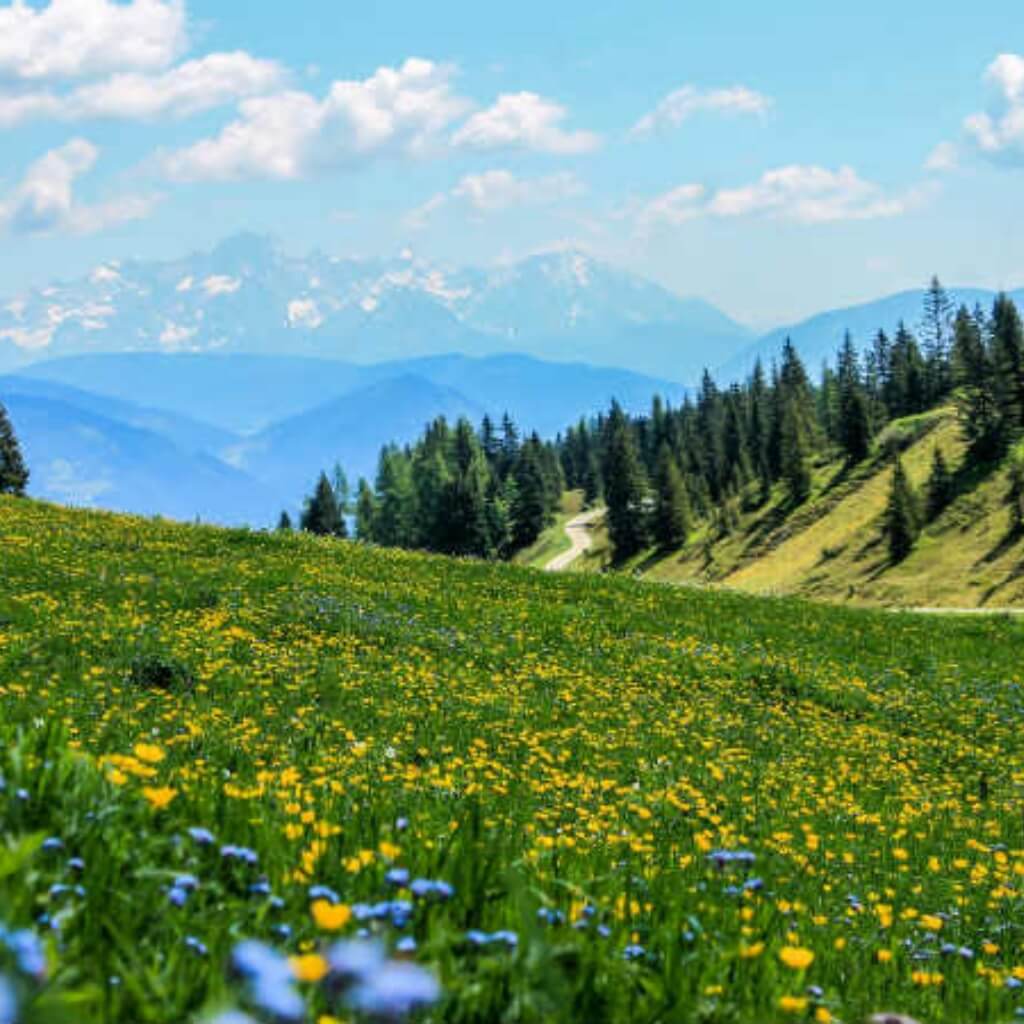 Gulmarg is a beautiful place in Kashmir and famously known as the "meadows of flowers". It is a popular tourist destination  in Kashmir . Gulmarg's snow-covered peaks and thrilling ski slopes make it a must-visit destination in Kashmir. The first thing that comes to mind when thinking about Gulmarg is skiing. With its vast slopes and powdery snow, Gulmarg offers an incredible skiing experience for both beginners and experienced skiers. Apart from skiing, a gondola ride is another popular activity in Gulmarg. The most popular attraction in Gulmarg is the Gondola, which takes visitors up to two different heights for panoramic views of the surrounding mountains and forests. The first phase of the Gulmarg Gondola ride takes visitors up to Kangdoori, while the second phase goes all the way up to Apharwat peak. As you ascend, you'll be treated to breathtaking panoramic views of the snow-capped mountains and lush green valleys. It's a truly unforgettable experience. It is at the top of our Jammu & Kashmir tourist places list. Kongdoori, Strawberry valley, Khilanmarg, Botapathri are some Gulmarg best places to visit .
For those who prefer trekking, Gulmarg has a variety of trails to explore. From easy walks to challenging hikes, there's something for everyone. The picturesque landscapes and fresh mountain air make trekking in Gulmarg a truly rejuvenating experience. If golfing is your thing, don't miss the opportunity to play a round in Gulmarg. The Gulmarg Golf Course is one of the highest golf courses in the world, offering stunning views of the surrounding mountains. It's a unique experience to tee off amidst such breathtaking natural beauty. Lastly, Gulmarg is also a paradise for snowboarders. The wide open slopes and deep snow make it a perfect destination for snowboarding enthusiasts. Whether you're a beginner or an expert, you'll find plenty of opportunities to show off your skills and have a thrilling time on the slopes. Gulmarg offers a wide range of activities for visitors to enjoy. From skiing and gondola rides to trekking, golfing, and snowboarding, there's something for everyone in this picturesque destination. So, make sure to include Gulmarg in your itinerary when visiting Kashmir.
You can hire a cab from Srinagar to reach Gulmarg. The Srinagar to Gulmarg distance is about 50 kms.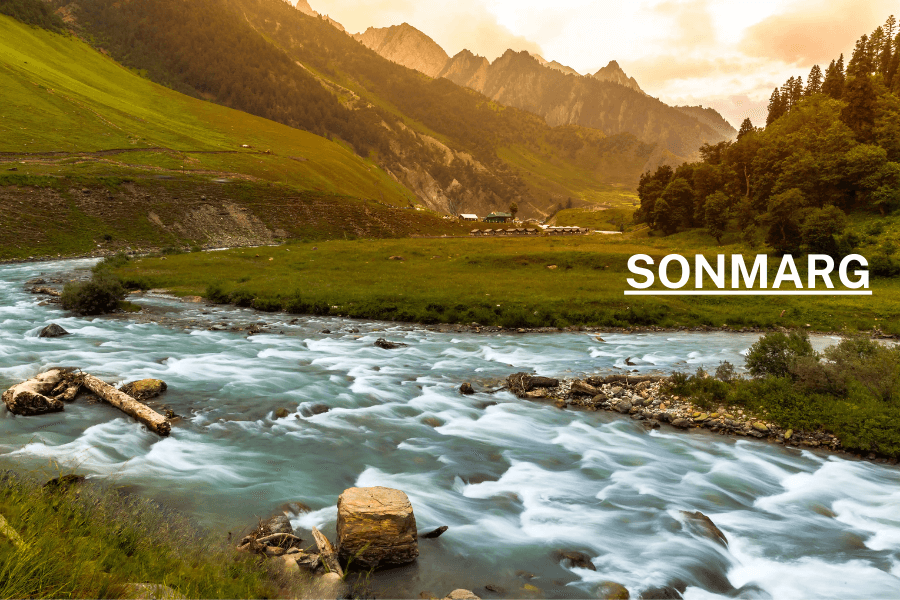 Sonamarg, also known as the "Meadow of Gold," is one of the  famous places in Jammu and Kashmir located in District Ganderbal  and is about 80 km from the summer capital of Jammu and Kashmir. It is situated on the banks of the Sindh River and is surrounded by forests of pine and fir trees. When you're in Kashmir, don't miss out on exploring the picturesque beauty of Sonamarg! One of the must-visit attractions in Sonamarg is the Thajiwas Glacier. This stunning glacier offers a breathtaking view and is a popular tourist spot. You can take a horse ride or hike up to the glacier to witness its magnificent beauty up close.
For adventure enthusiasts, Sonamarg offers a plethora of thrilling options. From trekking and camping to skiing and white-water rafting, there is something for everyone. The rugged terrain and the snow-clad mountains provide the perfect backdrop for these adrenaline-pumping activities. Apart from its adventure activities, Sonamarg is also known for its picturesque landscapes. The region is blessed with stunning natural beauty, with lush green meadows, sparkling streams, and towering mountains. Exploring the area will make you feel like you're stepping into a postcard-worthy paradise.
You can hire a cab from Srinagar to reach Sonamarg. The Srinagar to Sonamarg distance is about 79 kms.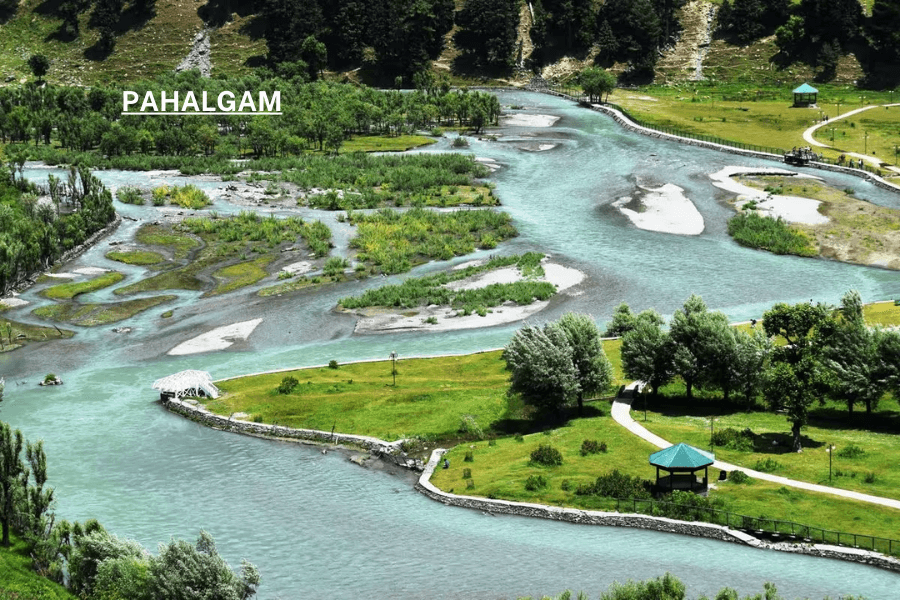 Pahalgam, also known as the "Village of Shepherds", is located in District Anantnag. It is situated on the banks of river lidder and surrounded by dense forests of pine and fir trees. One of the highlights of exploring Kashmir is definitely Pahalgam, a serene and enchanting destination. Pahalgam is known for its breathtaking trekking trails that offer a perfect escape for adventure enthusiasts.
The mesmerizing beauty of the Lidder River adds to the charm of this place, where you can enjoy peaceful walks along its banks or indulge in thrilling river rafting experiences. The Betaab Valley, named after the famous Bollywood movie 'Betaab,' is another must-visit spot in Pahalgam. Surrounded by lush green meadows and snow-capped mountains, this valley is a sight to behold. It's the perfect spot for a picnic or to simply immerse yourself in nature's tranquility.
Pahalgam is not only a paradise for nature lovers but also a significant pilgrimage site. The famous Amarnath Yatra, a holy pilgrimage to the Amarnath Cave, starts from here. Thousands of devotees embark on this spiritual journey every year, seeking blessings and enlightenment. Apart from the pilgrimage, Pahalgam offers a wide range of adventure activities for thrill-seekers. From horse riding and fishing to skiing and paragliding, there is something for everyone to enjoy. So, whether you're a nature lover, a spiritual seeker, or an adventure enthusiast, Pahalgam is a destination that promises to leave you spellbound.
You can hire a cab from Srinagar to reach Pahalgam. The Srinagar to Pahalgam distance is about 90 kms.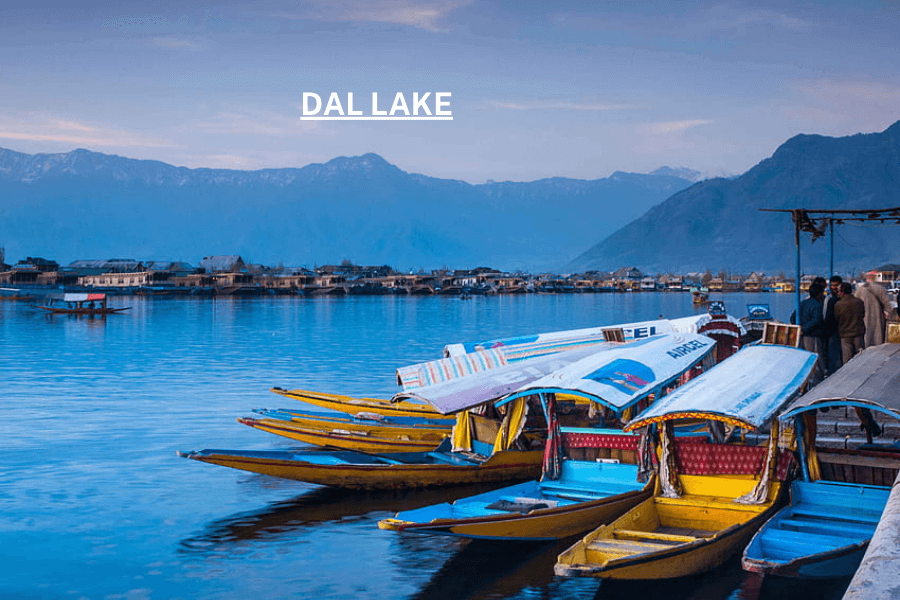 Srinagar is the summer capital of Jammu and Kashmir and is known for its serene lakes, beautiful gardens, and exquisite handicrafts. The highlight of Srinagar is the Dal Lake, surrounded by picturesque Mughal gardens, quaint houseboats, and floating markets. You can take a shikhara ride on the lake or even stay in a houseboat to experience the unique charm of Srinagar.
The city is also known for its historic Mughal gardens, including the Shalimar Bagh (The largest Mughal garden in Kashmir) , Nishat Bagh(The second largest Mughal garden in Kashmir), Chashmashahi and Pari Mahal. As you cruise along its serene waters, you'll be surrounded by stunning views of the snow-capped mountains and charming houseboats that line the shores. The shimmering reflection of the colorful shikaras, traditional wooden boats, adds to the magical ambiance of the lake. Don't miss the opportunity to experience a Shikara ride, where you can explore the waters and immerse yourself in the tranquility of the surroundings.
Srinagar is accessible by air, road, and railway from other parts of India. The nearest Railway Station to Srinagar is Srinagar Railway station. And the nearest Airport is Sheikh ul-Alam International Airport.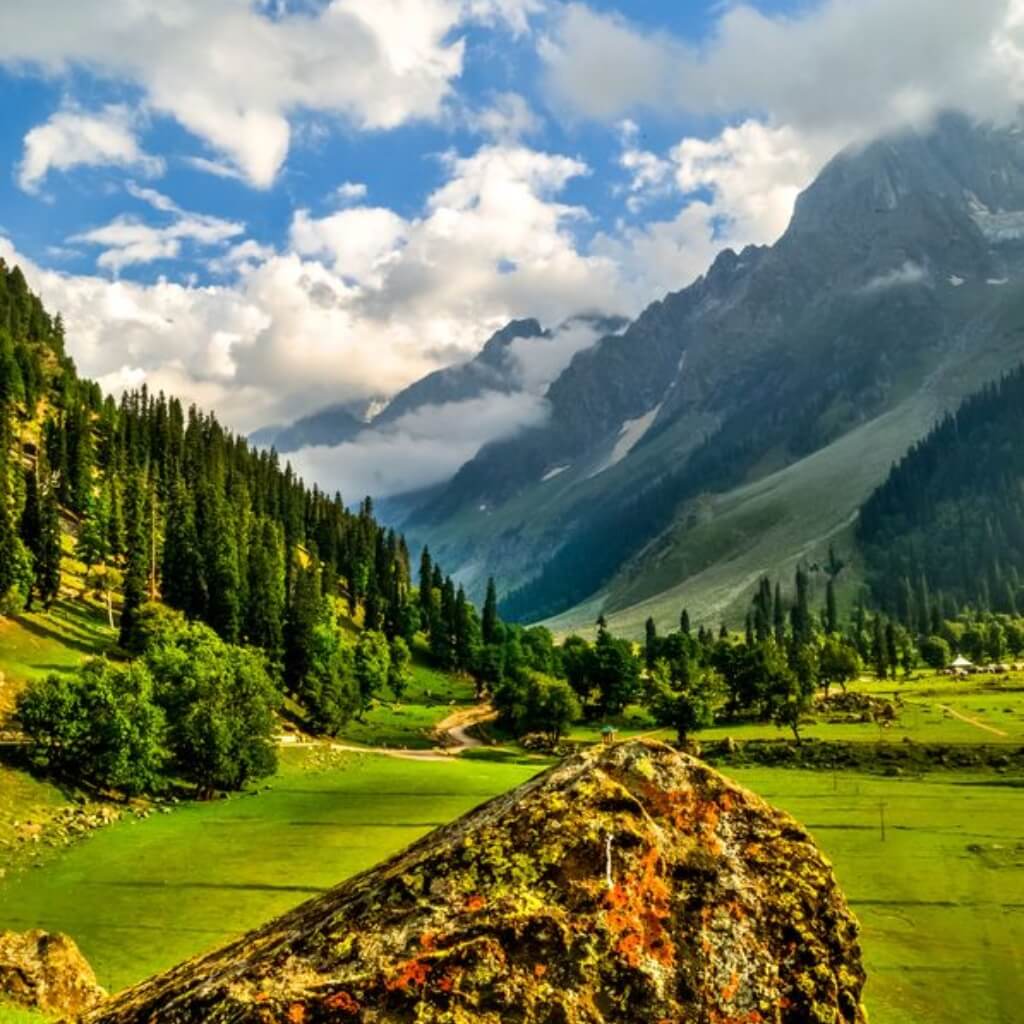 This is one of the least explored tourist places in Kashmir where you find low tourist flow. It is also famous as "meadow of jesus". The town is a paradise for adventure enthusiasts, offering a plethora of trekking trails that wind through the picturesque mountains and valleys. Whether you're a seasoned trekker or a novice hiker, Yousmarg has something to offer for everyone.
Apart from its mesmerizing trekking trails, Yousmarg is also known for its enchanting lakes and meadows. The Doodh Ganga River flows through the town, creating a serene and captivating ambiance. The meadows, adorned with colorful wildflowers, offer the perfect spot for a picnic or a leisurely stroll. You can also indulge in adventure activities like horse riding and fishing in the crystal-clear waters of the lakes. Yousmarg is also home to several wildlife sanctuaries, where you can witness the rich flora and fauna of the region up close. Exploring these sanctuaries is a treat for nature lovers and wildlife enthusiasts.
You can hire a cab from Srinagar to reach Yousmarg. The Srinagar to Yousmarg distance is about 58 kms.
In conclusion, when you visit Kashmir, make sure to explore the top 5 places that will leave you in awe. Start your journey in Gulmarg, where you can indulge in thrilling skiing adventures and witness breathtaking views of snow-capped mountains.
Next, head to Sonamarg, a paradise nestled in the Himalayas, offering picturesque landscapes and thrilling activities like trekking and horse riding.
Don't forget to visit Pahalgam, a serene town famous for its lush green meadows, gushing rivers, and beautiful valleys. It's the perfect place to relax and immerse yourself in nature's tranquility.
Then, make your way to Srinagar, the capital city of Kashmir, and experience the timeless charm of Dal Lake, Mughal Gardens, and the vibrant local markets.
Lastly, don't miss out on Yousmarg, a hidden gem known for its pristine beauty and tranquil surroundings. Here, you can enjoy leisurely walks, picnics by the sparkling streams, and mesmerizing views of the majestic mountains.
So, pack your bags and get ready to embark on an unforgettable journey through the mesmerizing beauty of Kashmir. From the breathtaking landscapes to the warm hospitality of the locals, this heavenly destination will leave you with memories to cherish for a lifetime. Don't miss the chance to explore these top 5 places and create memories that will last a lifetime.