Unlock The Wonders Of Kashmir: Easy And Affordable Car Rentals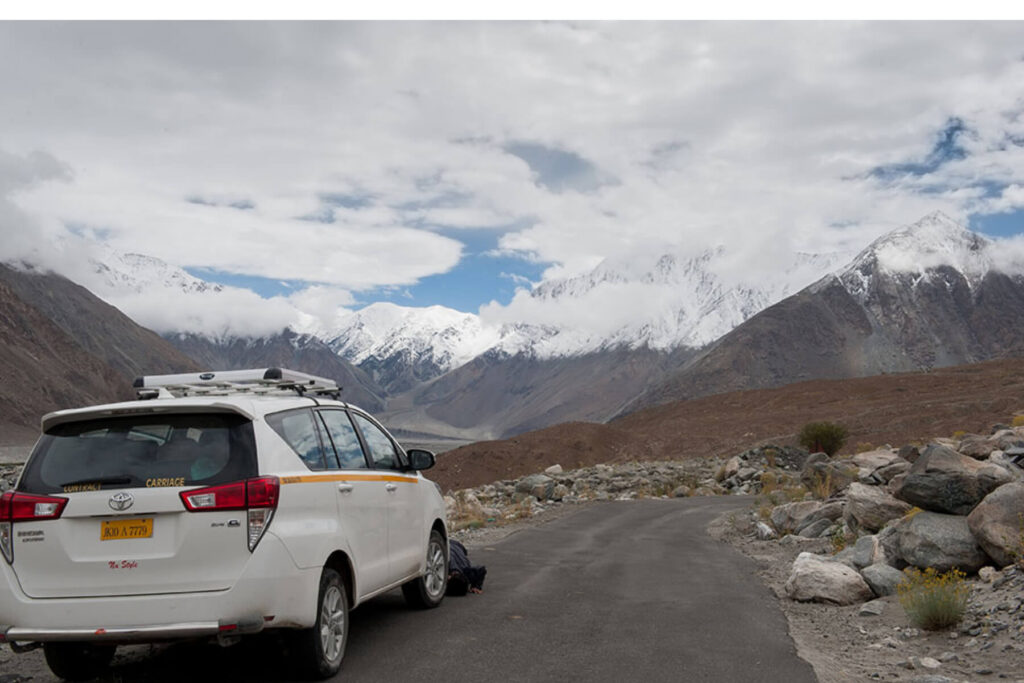 Kashmir, located in northern India, is a region of breathtaking beauty and cultural richness. It is home to some of the world's most awe-inspiring landscapes, including the Himalayan mountain range and the Dal Lake.
In recent years, tourism in Kashmir has been on the rise, with visitors from around the world flocking to experience its natural wonders and unique culture. One of the most convenient ways to explore this region is by renting a car.
Car rental service with kashmir car booking in Kashmir are not only affordable but also offer a range of benefits. With kashmir car booking, visitors can experience the freedom of exploring the region at their own pace, without the constraints of public transportation. Additionally, renting a car provides access to remote areas that may not be easily accessible by other means of transportation.
In this article, we will explore the benefits of car rentals in Kashmir, the top tourist attractions in the region, and provide tips for booking a car rental to make the most out of this unforgettable destination.
Key Takeaways
Renting a car in Kashmir is an affordable and convenient way to explore the region's beauty and cultural richness.
Kashmir Car Booking offer a variety of vehicles and additional services like GPS navigation systems and child safety seats.
Booking a car rental in Kashmir is a straightforward process that can be done online or in person, but it's recommended to book in advance during peak tourist season.
Popular tourist attractions in Kashmir include Mughal Gardens, Dal Lake, and Gulmarg, while must-try cuisines include Rogan Josh, Gushtaba, and Kashmiri Pulao.
Benefits of Car Rentals in Kashmir
The advantages of utilizing car rentals in Kashmir with Kashmir Car Booking include increased mobility and flexibility for exploring the region's scenic attractions at one's own pace.
car rental with Kashmir Car Booking, travelers have the freedom to visit remote areas that are not accessible by public transportation. This is particularly advantageous when exploring the picturesque countryside of Kashmir, as it allows visitors to take their time to enjoy the stunning scenery without being constrained by the schedules of public transportation.
Another advantage of car rentals in Kashmir is the wide range of options available to travelers. Car rental companies offer a variety of vehicles, from compact cars to SUVs, to cater to different travel needs and budgets.
Additionally, many car rental companies provide additional services such as GPS navigation systems and child safety seats, making it more convenient for families and tourists to travel around the region.
Overall, car rentals provide a convenient and cost-effective way for travelers to explore the beauty of Kashmir.
Top Tourist Attractions in Kashmir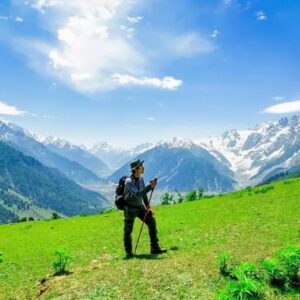 Tourists visiting Kashmir can explore a variety of popular destinations, including Mughal Gardens, Dal Lake, and Gulmarg.
Mughal Gardens, located in Srinagar, is a beautiful garden complex that was built during the Mughal era. It is a perfect blend of Persian and Mughal styles of architecture. The complex is divided into three sections – Chashm-e-Shahi, Nishat Bagh, and Shalimar Bagh, each having its unique features and attractions. Tourists can stroll through the gardens and enjoy the scenic beauty of the mountains surrounding the complex.
Dal Lake, also located in Srinagar, is a popular tourist destination that attracts visitors from all over the world. The lake is surrounded by the majestic Himalayan Mountains and is famous for its houseboats, shikaras, and floating markets. Tourists can take a ride on a shikara or a houseboat and enjoy the serene beauty of the lake. The floating markets are a unique feature of the lake, where local vendors sell various handicrafts, spices, and other items.
Tourists can also indulge in adventure activities like skiing, snowboarding, and trekking in Gulmarg. The place is a paradise for adventure enthusiasts and offers breathtaking views of the snow-capped mountains.
Must try cuisines in Kashmir include Rogan Josh, Gushtaba, and Kashmiri Pulao, which are known for their rich flavors and unique taste.
Tips for Booking a Car Rental in Kashmir
One important aspect to consider when planning a trip to explore Kashmir is the process of securing a car rental. The booking process for car rentals in Kashmir is fairly straightforward and can be completed online or in person. It is recommended to book well in advance, especially during peak tourist season, to ensure availability and to avoid last-minute price hikes.
When it comes to choosing the best time to Visit Kashmir, it largely depends on the traveler's preferences. The summer months of May to September are the peak tourist season in Kashmir, and while the weather is pleasant, the demand for car rentals is high. On the other hand, the winter months of December to February may not be ideal for everyone, given the extreme cold and snowfall, but for those who enjoy winter sports and activities, it can be a great time to visit.
Ultimately, the best time to rent a car in Kashmir is subjective and depends on personal preferences and travel goals.
Frequently Asked Questions
What is the average cost of renting a car in Kashmir?
During peak season, car rental availability in Kashmir can be limited, with prices varying among rental companies. The average cost of renting a car in Kashmir is around $40-$50 per day, depending on the type of vehicle and rental company.
Are there any restrictions on where I can travel with a rental car in Kashmir?
Travel restrictions may vary depending on the rental car company's policies in Kashmir. It is recommended to review the terms and conditions of the rental agreement thoroughly to ensure compliance with any restrictions on travel destinations or routes.
What types of rental cars are available in Kashmir?
As for car rental companies in Kashmir, there are a variety of options available, ranging from small local businesses to larger international chains. The best time to rent a car in Kashmir is during the summer months, from June to September, when the weather is mild and ideal for sightseeing.
Is it possible to rent a car with a driver in Kashmir?
Car rental services in Kashmir offer the option of renting a car with a driver. This can provide car rental benefits such as convenience and local knowledge, while also ensuring safety measures are taken when driving in unfamiliar territory.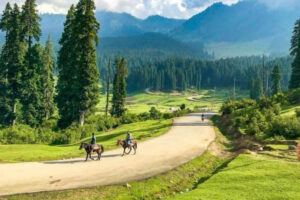 Conclusion
Car rental services in Kashmir offer a convenient and affordable way to explore this beautiful region. Visitors can enjoy the freedom of driving around at their own pace, stopping to take in the stunning scenery and top tourist attractions. From the snow-capped mountains to the serene lakes, Kashmir is a destination that should not be missed.
One interesting statistic is that according to a recent survey, car rentals in Kashmir have seen a significant increase in demand over the past few years. This can be attributed to the growing trend of independent travel and the desire for more authentic and personalized experiences.
With a range of car rental options available at competitive prices, it is now easier than ever to unlock the wonders of Kashmir and create unforgettable memories. So why not book a car rental today and embark on an adventure of a lifetime in this breathtaking region?