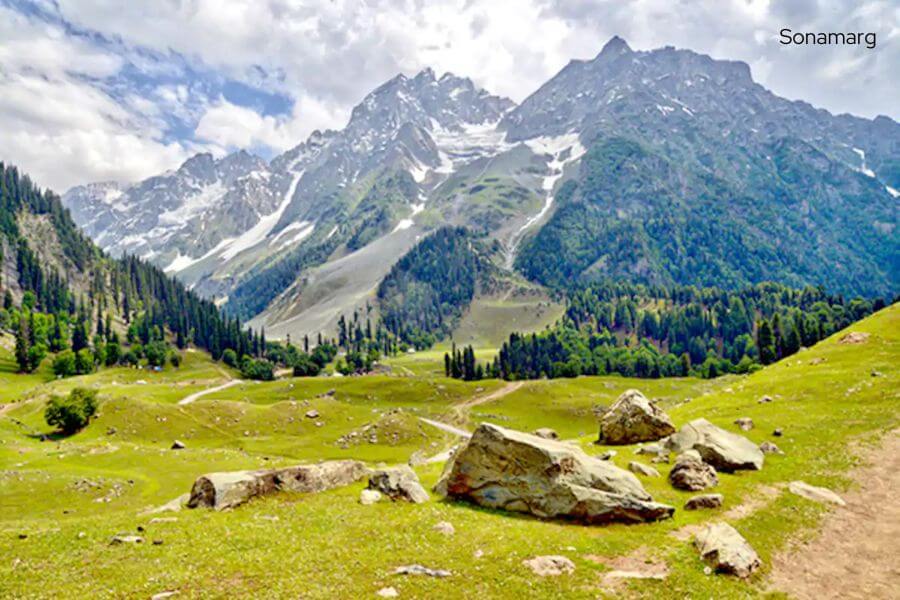 Sonamarg is a popular tourist destination located in the Ganderbal district of Jammu and Kashmir, India. The name "Sonamarg" translates to "Meadow of Gold" in the local language, and it is aptly named due to the abundant flowers that bloom here during the spring season. The town is situated at an altitude of around 2,740 meters (9,000 feet) above sea level and is surrounded by picturesque Himalayan peaks, pristine lakes, and lush green meadows.
Sonamarg is renowned for its natural beauty and serves as the starting point for several trekking expeditions, including the famous Amarnath Yatra. The region offers breathtaking views of snow-capped mountains, glaciers, and gushing rivers, making it a paradise for nature lovers and adventure enthusiasts.  Sonamarg is surrounded by great Himalayan glaciers -including the Kolhoi Glacier and Machoi Glacier. Sonamarg is famous for Thajwas glacier which is the prime attraction in Sonamarg.
The valley serves as a gateway to the enchanting Zojila Pass, a high mountain pass that connects Sonamarg with the Ladakh region. The pass offers stunning views of the surrounding landscapes and is a popular route for adventure enthusiasts and nature lovers alike. Additionally, Sonamarg Valley is home to the Thajwas Glacier, a mesmerizing attraction where visitors can witness the awe-inspiring sight of a glacier amidst the alpine setting. Whether it's trekking along the glacier or simply admiring its beauty, Thajwas Glacier is a must-visit destination for those seeking an unforgettable experience in Sonamarg Valley. Overall, Sonamarg Valley presents a captivating blend of natural wonders and thrilling adventures. From its idyllic meadows to its majestic glaciers, the valley offers an escape from the hustle and bustle of city life.
Sonamarg valley offers a variety of activities for visitors, including trekking through its breathtaking landscapes, enjoying horse rides along the meandering trails, and indulging in adventurous water sports in the crystal-clear streams.
Trekking is one of the most popular activities in Sonamarg, with numerous trails that cater to different skill levels. From easy walks to challenging hikes, there is something for everyone. The mesmerizing views of snow-capped mountains, lush green meadows, and gushing waterfalls make trekking in Sonamarg a truly unforgettable experience. There are also other trekking trails that lead to beautiful lakes like Vishansar, Krishansar, and Gangabal.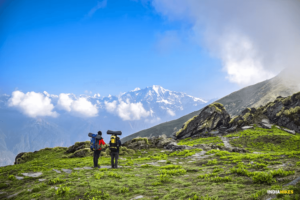 Experience the thrill of white water rafting on the Sind River. The river has various grades of rapids, making it suitable for both beginners and experienced rafters. Rafting in the picturesque surroundings of Sonamarg is a memorable adventure.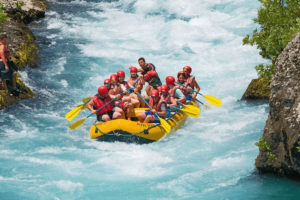 Set up a camp amidst the picturesque landscapes of Sonamarg. Enjoy the tranquility of nature, the sound of flowing streams, and the starry nights. Camping in Sonamarg is a popular activity for nature lovers.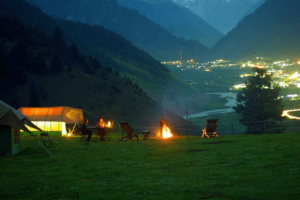 Sonamarg is a great place for fishing enthusiasts. The Sind River, which flows through Sonamarg, offers opportunities for trout fishing. You can obtain permits and equipment locally to enjoy fishing in the river.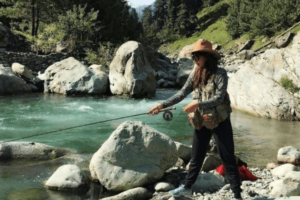 Best time to visit Sonmarg Kashmir
March to October is the best time to visit kashmir. The temperature in Sonamarg during these months ranges from 18-28 degree . Summer season is best for visiting Sonamarg. Sonamarg in Summer season greets you with its vast and vibrant green meadows while  Sonamarg in winter transforms into a winter wonderland, covered under a thick blanket of snow. The best month to visit Sonamarg is April To June.
Here's a breakdown of the seasons in Sonamarg:
Summer (April to June): This is the peak tourist season in Sonamarg when the weather is mild and pleasant. The meadows are lush green, and the surrounding mountains still have snow-capped peaks, offering beautiful vistas. It is an excellent time for trekking, camping, fishing, and other outdoor activities.

Monsoon (July and August): Sonamarg experiences monsoon showers during July and August. The region receives moderate to heavy rainfall, which can make the terrain slippery and difficult for trekking. 

Autumn (September to October): The early autumn season in Sonamarg is another favorable time to visit. The weather remains pleasant, and the landscape starts to take on hues of golden and brown as the foliage changes. It is an ideal time for photography and enjoying the scenic beauty of Sonamarg.

Winter (November to March): Sonamarg experiences heavy snowfall during the winter months, and the temperature drops significantly. The region is covered in a thick blanket of snow, making it a paradise for snow lovers. However, access to Sonamarg may be limited during this time due to road closures caused by heavy snowfall.
How to Reach Sonamarg Kashmir
Sonamarg is located in district Ganderbal at an altitude of 2730 meters above sea level. The Srinagar to Sonamarg distance is around 82 km, You can hire a taxi from Srinagar. Check updated taxi rates in Kashmir. 
Gulmarg to Sonamarg distance: The distance from Gulmarg to Sonamarg is around 127 kms.
Pahalgam to Sonamarg distance: The Pahalgam to Sonamarg distance is around 168 kms.
Srinagar airport to Sonamarg distance: From Srinagar Airport Sonamarg is 85 kms.
Top Places To Visit In Sonamarg
Sonamarg, with its stunning natural beauty, offers several top attractions for visitors to explore. In Sonamarg there are many tourist places which you can explore either by pony riding or by trekking. The most popular one is " The Thajwas glacier". Apart from this Sonamarg glacier there are other places which you should visit when you are on a Sonamarg trip. Here are some of the top places to visit in Sonamarg. 
Thajwas glacier is a famous glacier in Sonamarg located at an elevation of 9186 m. The sonamarg to Thajwas galcier distance is just 3 km. You can take a pony ride or hike to reach the glacier and witness its breathtaking beauty. The snow-covered peaks, gushing streams, and serene surroundings make it a must-visit destination.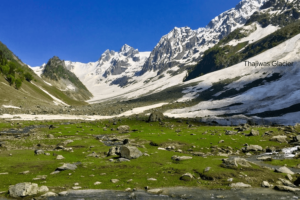 Situated on the way to Leh, Zoji La Pass is a high mountain pass that offers mesmerizing views of the surrounding landscapes. It is an important route for transportation and offers a thrilling drive through the rugged terrain.Visitors usually go up to Zero point where they can indulge in snow sledding, ATV rides, and enjoy a hot cup of tea along with a serving of Maggie noodles. Zojila pass is absolutely safe, but you should be very cautious while driving on this route.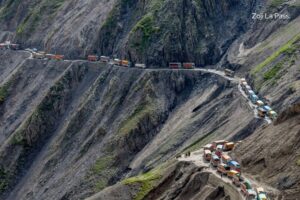 Baltal Valley is located on the banks of the Sind River and serves as a base camp for the Amarnath Yatra pilgrimage. It offers panoramic views of the surrounding mountains and serves as a starting point for various trekking routes. Baltal is perfect place for those who have a passion for photography and nature. Baltal is famous because it serves as the bascamp for the Amarnath yatra. Baltal valley is located at an elevation of 2743 m above sea level. From Srinagar the baltal valley is around 132 km. The Amarnath holy cave is just 14 kms from Baltal valley you can reach Amarnath cave either by foot or with the help of dandies.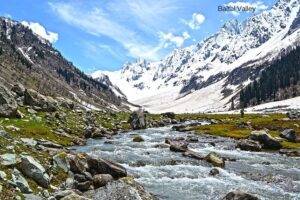 Other places to visit near sonmarg