Best Time To Visit Kashmir
Are you planning a trip to Kashmir but unsure about the best time to visit? Look no further! Kashmir is a beautiful destination that offers something for everyone, from scenic landscapes to adventure sports. However, the best time to visit depends on your preferences and interests.
In Spring, Flowers blooming in Asia's largest Tulip Garden. In Summer, you can find lush streams of water, a glazing sky and the horizon of Beautiful Valleys. After that comes Autumn, and one can find that all the greenery has turned into redness, and the places have become England and much more photogenic. Then comes the Winter and chills; you can find snow everywhere and a white layer of gods mercy. March to October is the best time to visit Kashmir when roads open to all the beautiful valleys.
If you are a nature lover and enjoy pleasant weather, the summer months are the best time to visit Kashmir. During this time, the valley is in full bloom with colorful flowers, and the weather is perfect for outdoor activities like trekking, camping, and sightseeing.
So, pack your bags and get ready to explore the beauty of Kashmir with Kashmir Car Booking!
Spring: March – April
Summer: May – July
Autumn: August – November
Winter: December – February
If you're looking for a respite from the scorching heat, summers are the perfect time to visit Kashmir, with its cool breeze and pristine lakes. During this season, the temperature ranges from 15 to 30 degrees Celsius, providing pleasant weather for tourists. The majestic valleys, snow-capped peaks, and lush greenery will mesmerize you.
In Summer you can explore the valleys of Gulmarg, Sonmarg , Pahalgam and even go to some offbeat places which remains closed during winters because of snow accumulation on high pass roads. During this time, you can enjoy activities like trekking, camping, and river rafting. So,pack your bags and head to Kashmir to experience the beauty of this paradise on earth during the summers.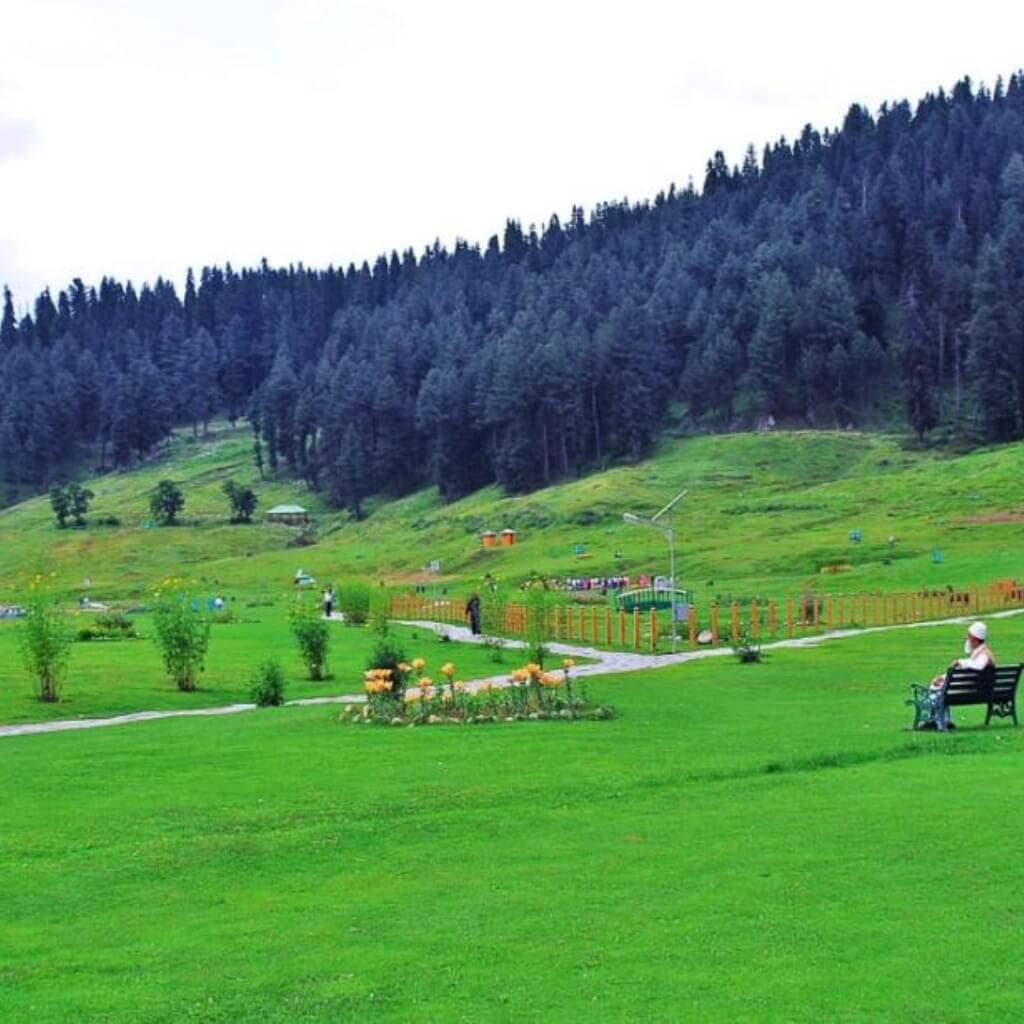 Places To Visit In Summer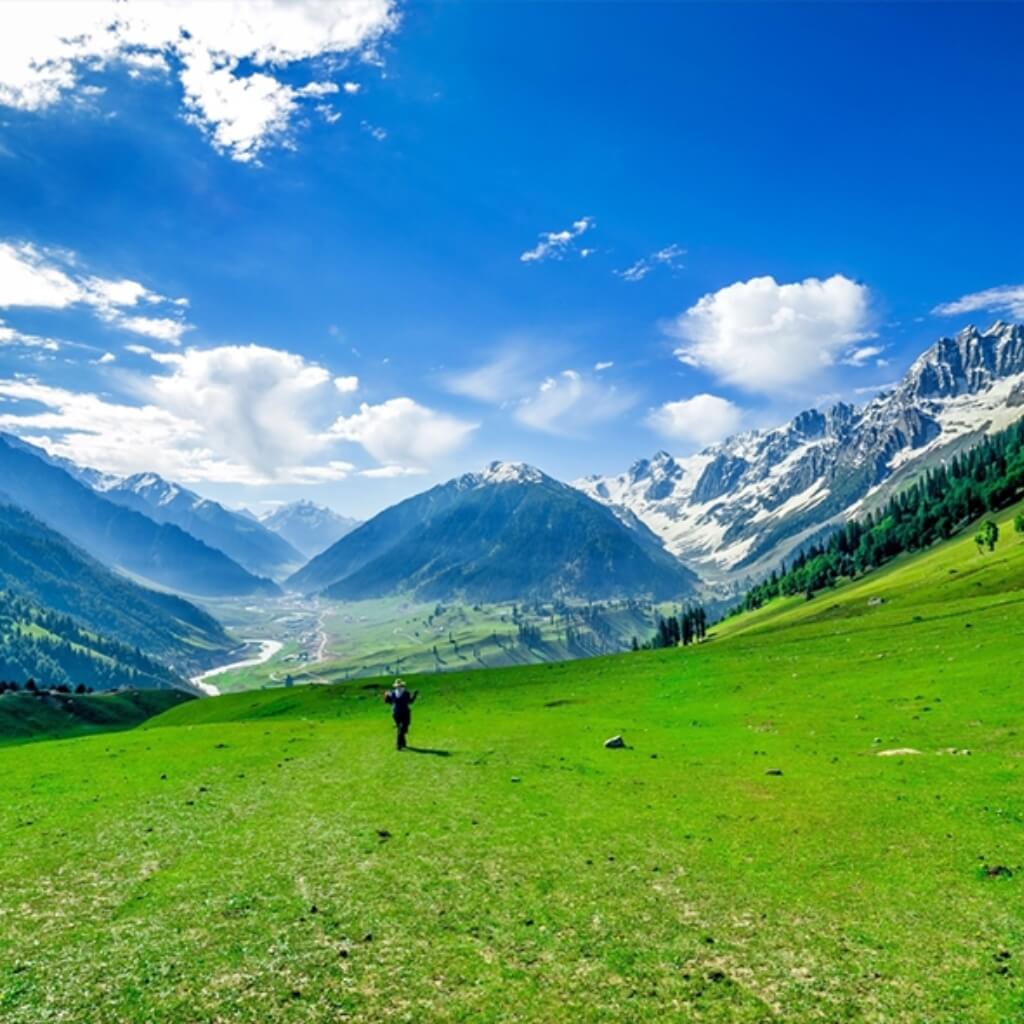 Gulmarg, also known as "the meadow of flowers", is the most popular summer destination in Jammu and Kashmir for nature lovers looking to escape the heat and make the summer memorable. Furthermore, several operators like Kashmir Car Booking in Gulmarg may make suitable arrangements for adventure sports. You'll also get to experience a cable car ride that offers stunning views of the valley and mountains beyond.
The scenic beauty of Gulmarg is breathtaking, with snow-capped mountains and pine forests all around. You can do Horse Riding, Bird watching, Gondola riding, trekking, camping, Golfing.
Get ready to explore the stunning Gurez Valley, where you can witness the untouched natural beauty of Kashmir. Gurez is a Himalayan valley at a high altitude of about 2400m. The valley, located around 86 kilometers from Bandipora and 123 kilometers from Srinagar, Gurez Valley is a remote and picturesque place that is perfect for those who love adventure and want to escape the hustle and bustle of city life.
The valley is surrounded by snow-capped mountains, green meadows, and crystal-clear rivers, making it an ideal destination for hiking, camping, and fishing.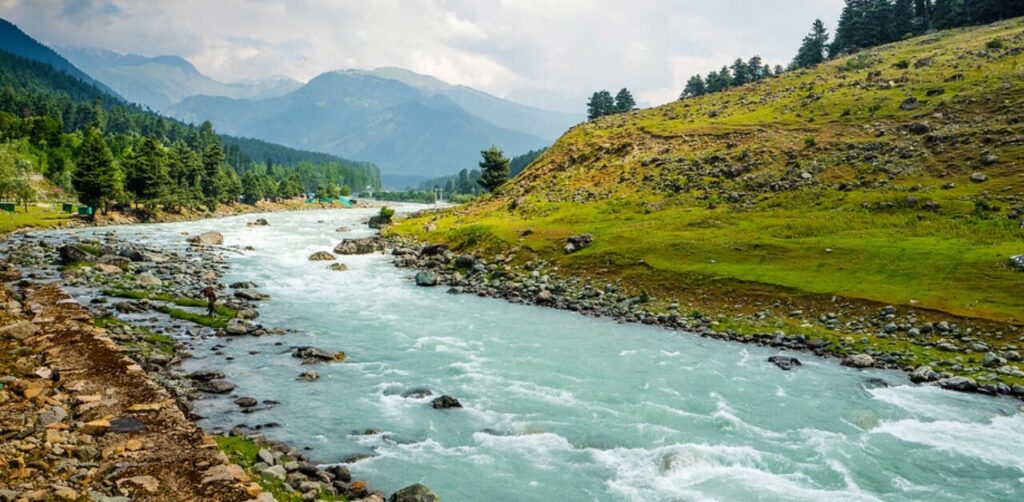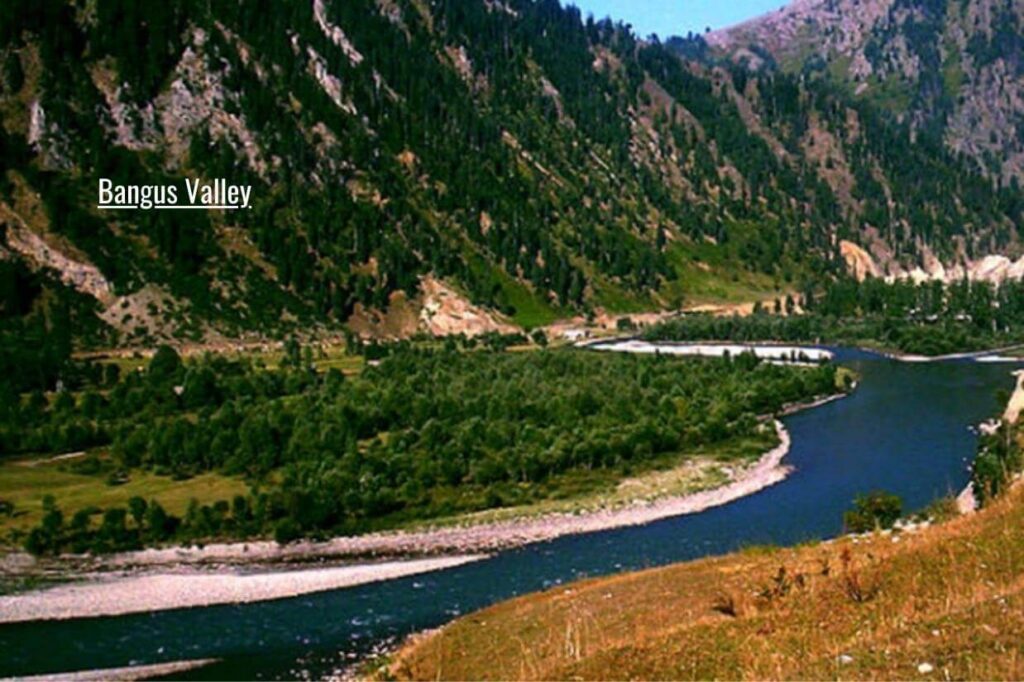 If you're looking to explore a lesser-known gem in Kashmir, Bangus Valley is the perfect spot. It's a serene and untouched valley in the Kupwara district that will mesmerize you.
With its scenic beauty, sloppy topography, grassland with flora, streams flowing with trout fish, the Bangus Valley has a great prospect of ecotourism. In order to make your journey hassle free and comfortable, hire your cab from Kashmir Car Booking  by visiting their  website  or call 8082022260
You can take a trek to the nearby mountains or relax by the riverbank and soak in the beauty of nature. 
Pahalgam also known as "the valley of shepherds"  Here, you can enjoy stunning views of the Lidder River and embark on exciting outdoor adventures. A paradise on earth, Pahalgam is surrounded by mountains and lush green meadows. Its beautiful landscapes make it an ideal location for trekking, Camping, river rafting, horse riding and sightseeing. 
Whether you're looking for adventure or relaxation, Pahalgam is worth a visit. And the best time to go? Summer, from May to September, when the weather is mild, and the scenery is most beautiful.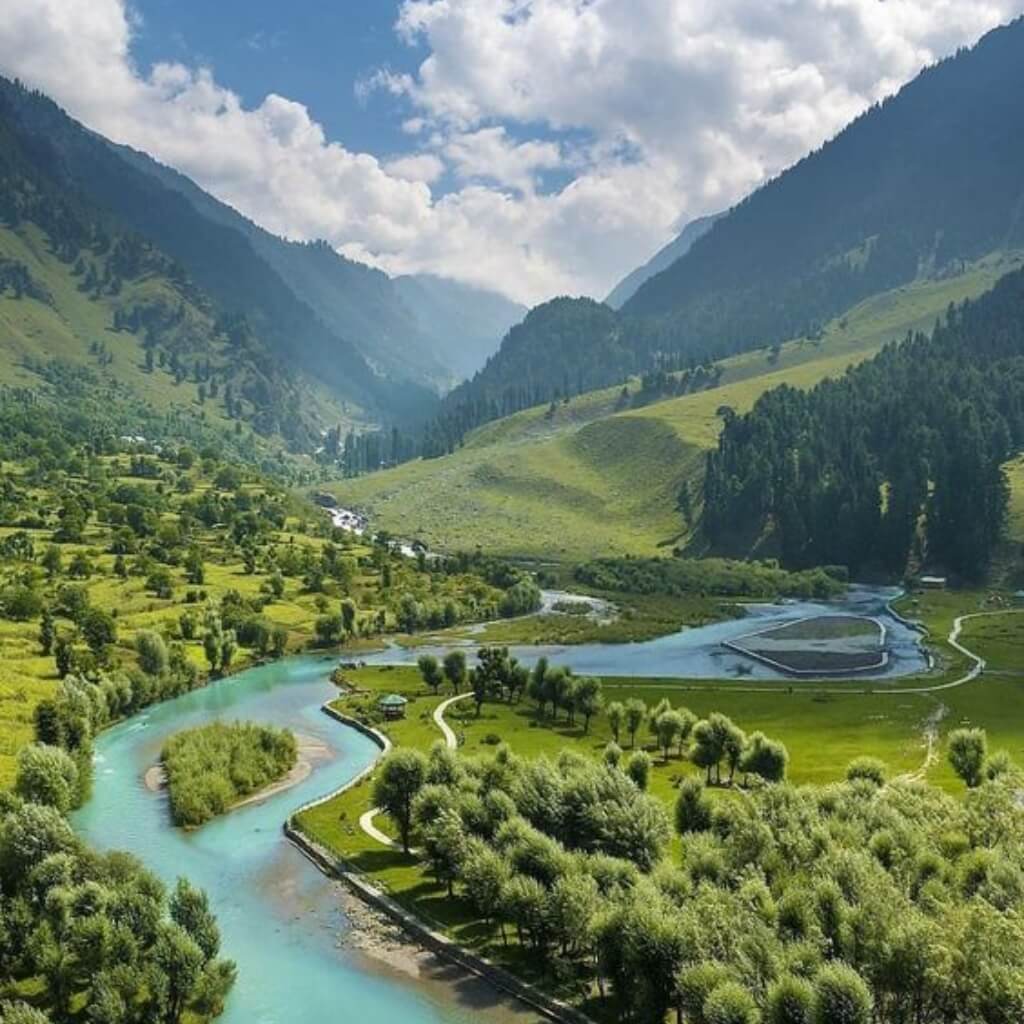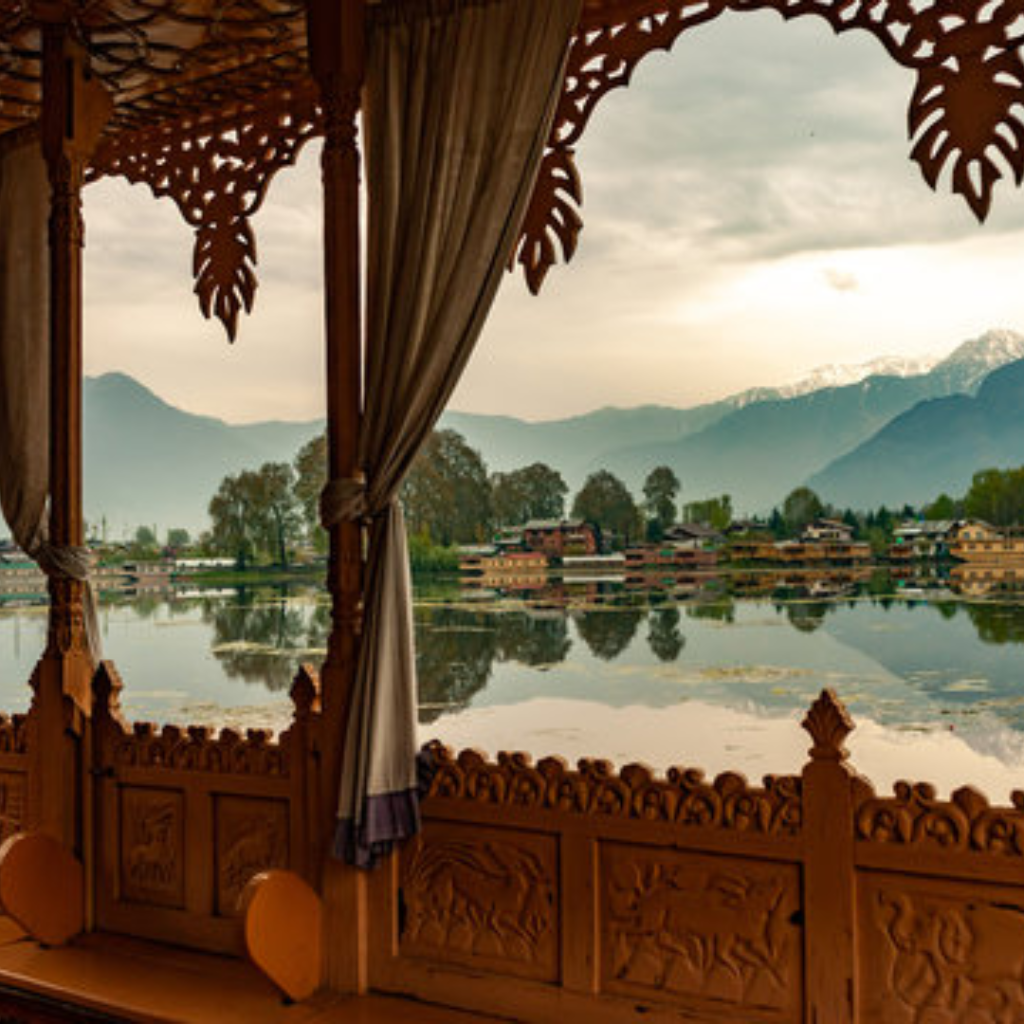 Srinagar is the summer capital of Jammu and Kashmir and is known for its serene lakes, beautiful gardens, and exquisite handicrafts.
The highlight of Srinagar is the Dal Lake, surrounded by picturesque Mughal gardens, quaint houseboats, and floating markets. You can take a shikhara ride on the lake or even stay in a houseboat to experience the unique charm of Srinagar.
Now, if you love winter sports and activities, you must visit Kashmir in winter. November to February is the best time to visit Kashmir if you want to enjoy the snowfall. From skiing and snowboarding in Gulmarg to ice skating on the frozen Dal Lake in Srinagar, the winter season in Kashmir has something for everyone.
The snow-capped mountains and frozen lakes add to the valley's scenic beauty, making it a perfect destination for a winter getaway. So, if you're planning a trip to Kashmir, don't miss out on the chance to experience the magic of winter in this paradise on Earth.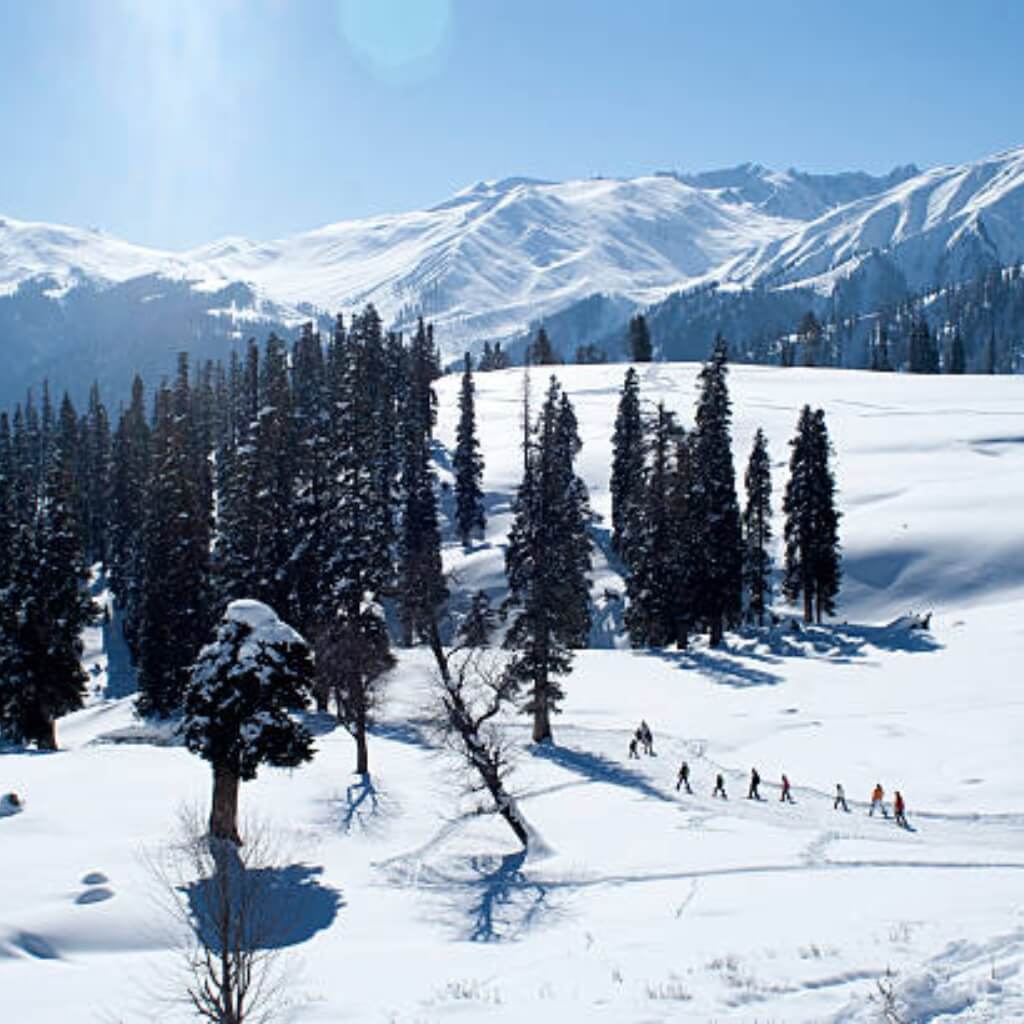 Places To Visit In Winter
Immerse yourself in the stunning beauty of Gulmarg, In winters the meadows of Gulmarg gets covered with thick layer of snow which presents a mesmerizing view. This picturesque town is a must-visit destination in Kashmir, especially during winter when it transforms into a winter wonderland.
Skiing, snowboarding, and snowshoeing are just a few activities you can enjoy in Gulmarg. The Gulmarg Gondola, one of the highest cable car rides in the world, offers panoramic views of the surrounding mountains and valleys.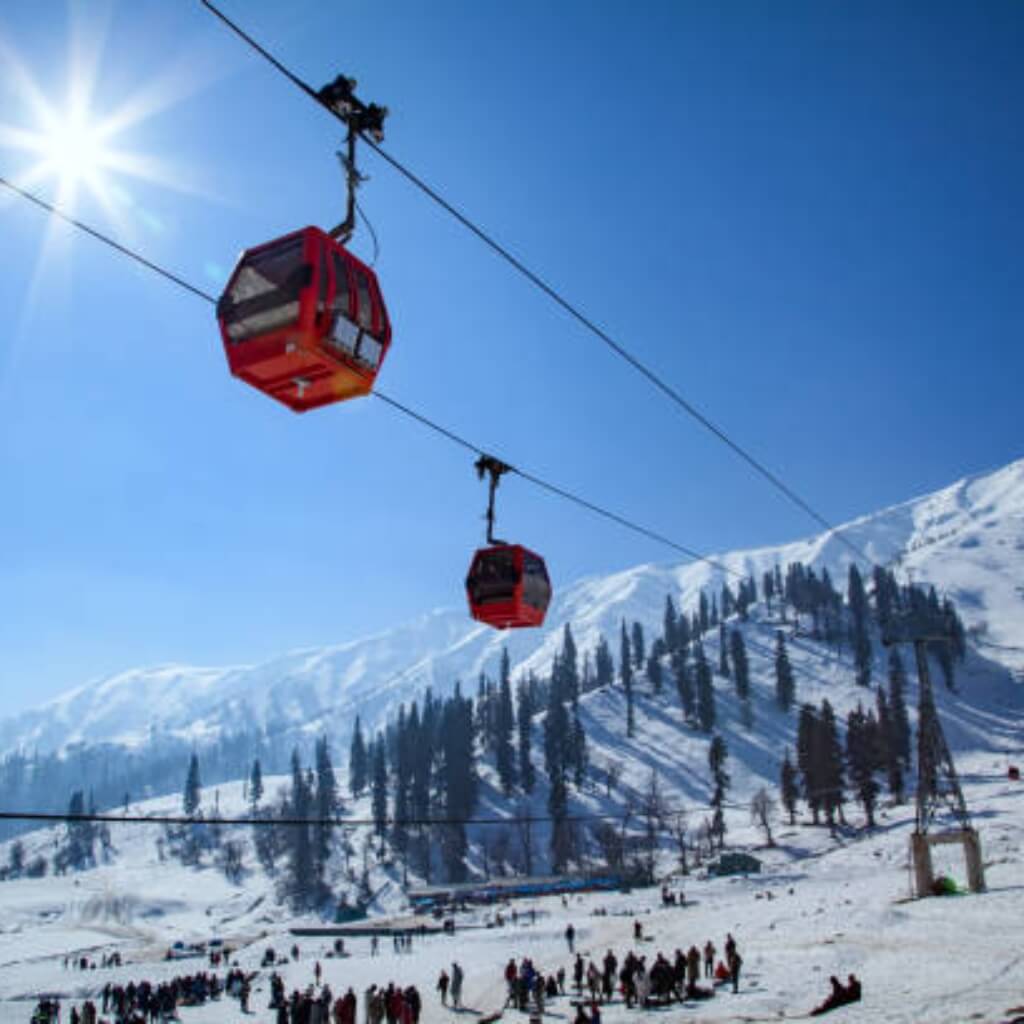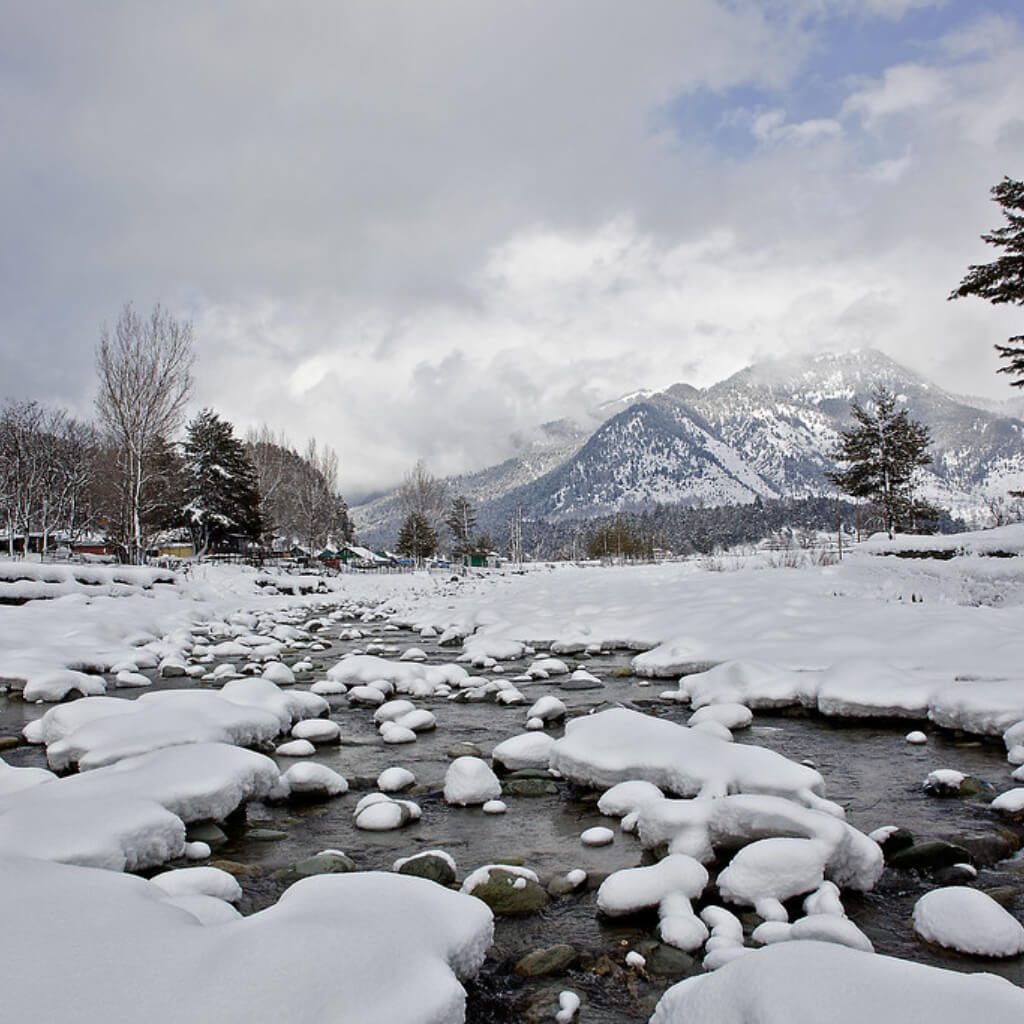 Pahalgam a famous tourist destination in district Anantnag district of Jammu and Kashmir. Known for its dense forests of pine, oak, deodar , which are covered with white flakes of snow. You will have a completely different experience during winter in Pahalgam.
This place is a paradise for nature lovers and adventure seekers, with its snow-capped mountains, glistening glaciers, and crystal-clear streams. Sonamarg is covered in a blanket of snow in winter, making it a perfect destination for snow lovers. You can go skiing, snowboarding, and sledding or simply enjoy the scenic beauty of this winter wonderland.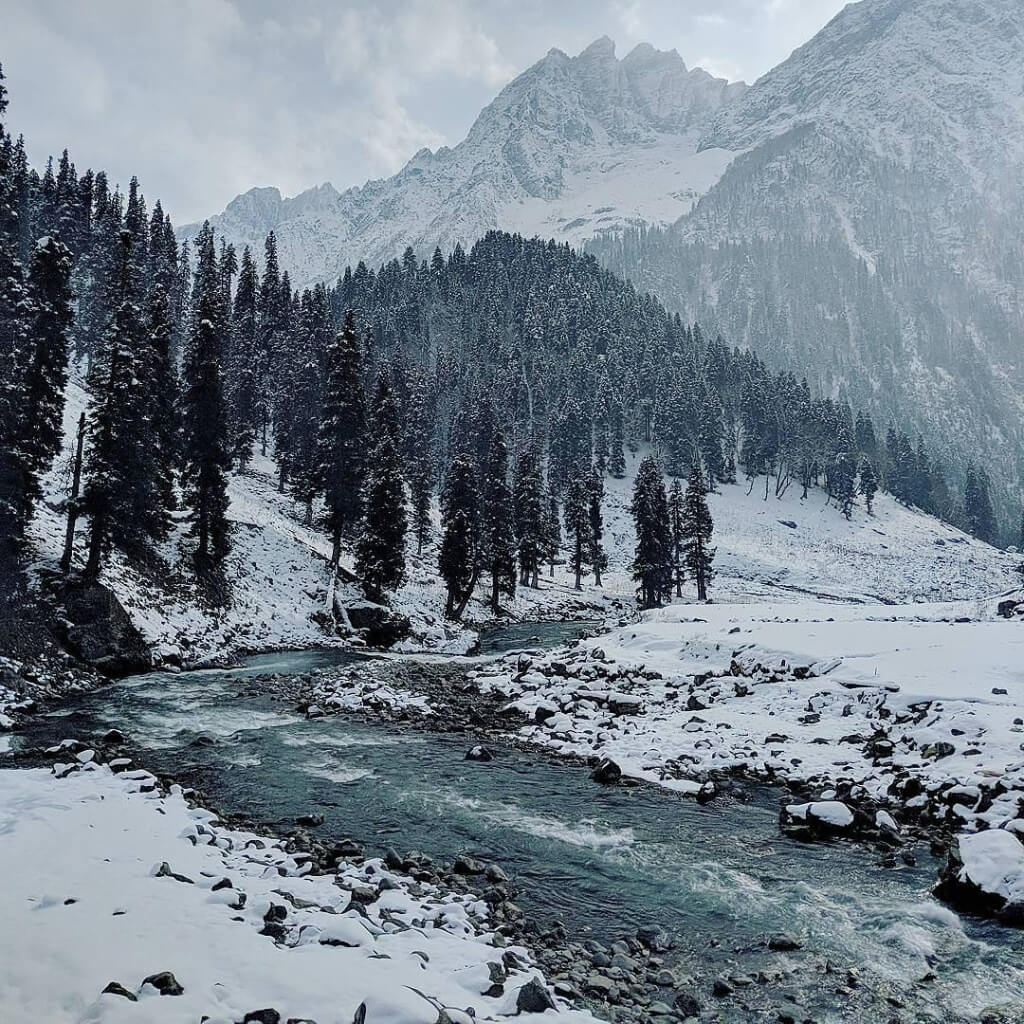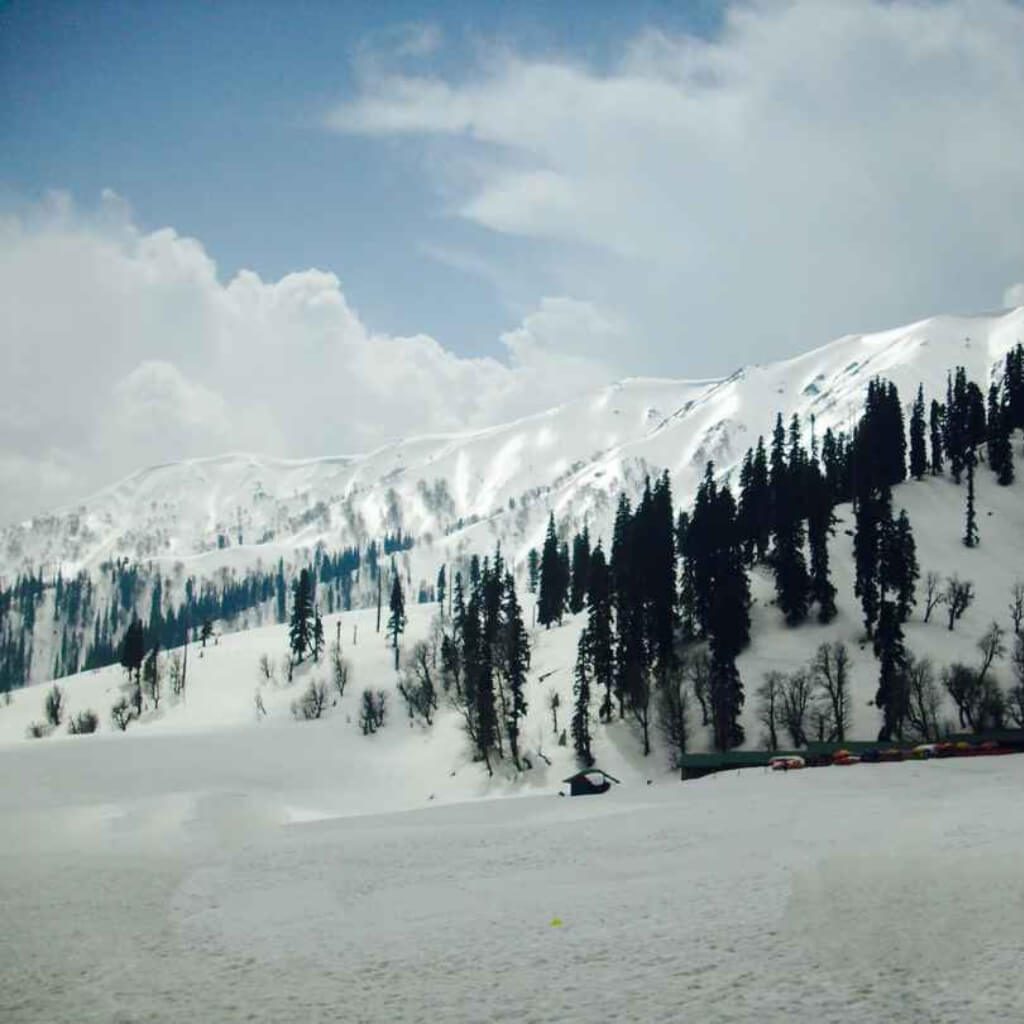 Located in district Budgam and just 44 km from Srinagar is a beautiful and less explored destination. Due to heavy snowfall, the 17-kilometer stretch between Charar-e-Shariff to Yousmarg usually closed in the winter. But if you want to visit Yusmarg in winters you need a 4×4 cab with snow chains. You can get a 4×4 cab easily from Kashmir Car Booking or Call On 8082022260 
In Kashmiri Autumn is called "Harud" and is the period between Septembers to November.  You'll be amazed by the breathtaking beauty of Kashmir in autumn, with its vibrant foliage and cool, crisp air. The entire region is transformed into a picturesque landscape, with hues of red, yellow and orange dominating the scenery.
Kashmir is picturesque in the Autumn with the red Chinar leaves. If you're looking to take some stunning photos, Autumn is the best time to visit Kashmir. The weather is perfect for outdoor activities like trekking, camping and nature walks. You can also indulge in local delicacies while enjoying the stunning views of the snow-capped mountains. Remember to wear warm clothes, as the temperature tends to drop at night.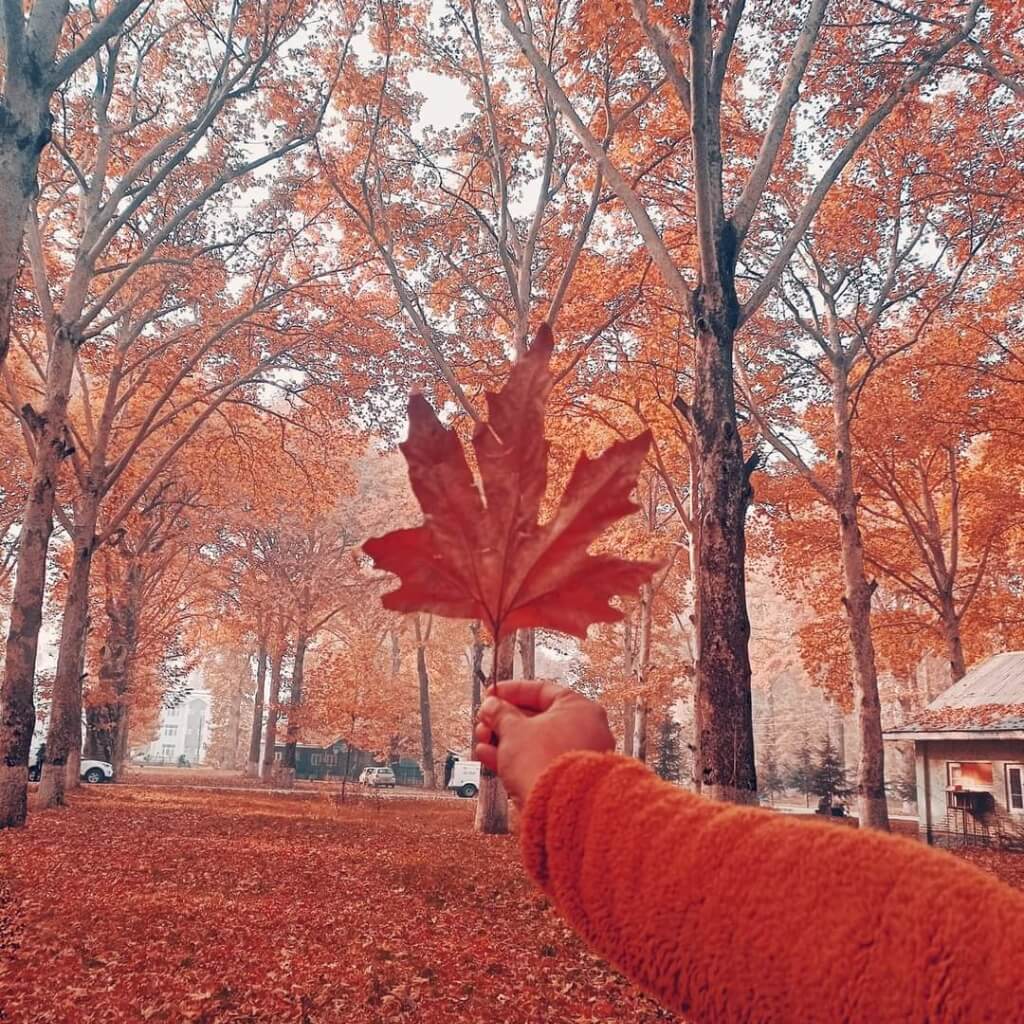 Places To Visit In Autumn
Now that you know how beautiful Kashmir is during autumn let me tell you about a stunning place called Naseem Bagh, which is a must-visit. It is also known as the 'Garden of Breezes' because of the cool breeze that flows through the garden, making it a perfect spot to relax and unwind.
The garden is spread over a vast area and is surrounded by hundreds of giant chinar trees. The vibrant colors of the leaves during autumn make the garden look like a painting.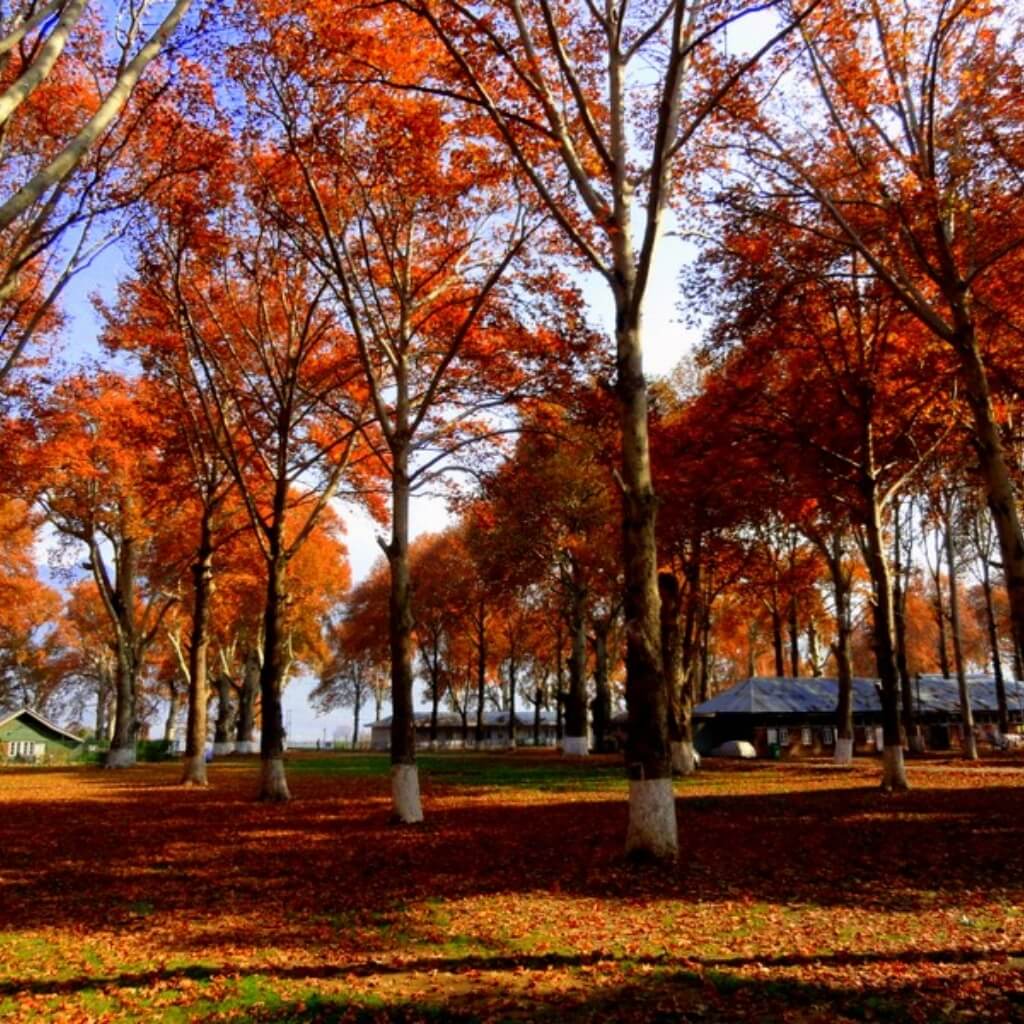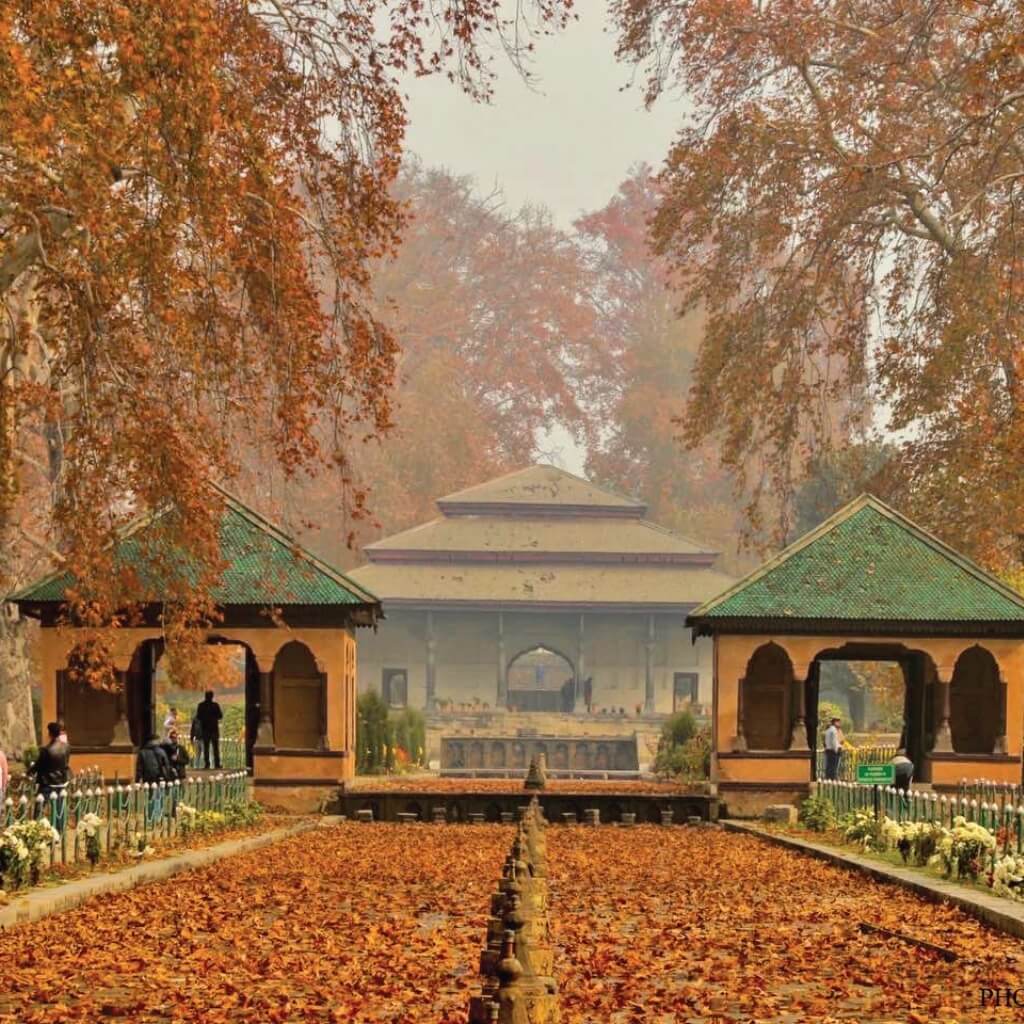 As you explore Srinagar, don't miss the chance to wander through the stunning Shalimar Bagh, a Mughal garden filled with cascading fountains, vibrant flower beds, and serene waterways. The Shalimar Bagh is a pleasant location surrounded by tall Chinar trees and many colourful flowers.
Nishat Bagh is known for its breathtaking Dal Lake and Zabarwan Mountains views. The garden is divided into several terraces, each with distinct character and charm. NishatBagh" the second largest mughal garden in kashmir presents a stunning view during autumn season. The ground of Nishat garden is carpeted in chinar leaves that crunch softly under one's feet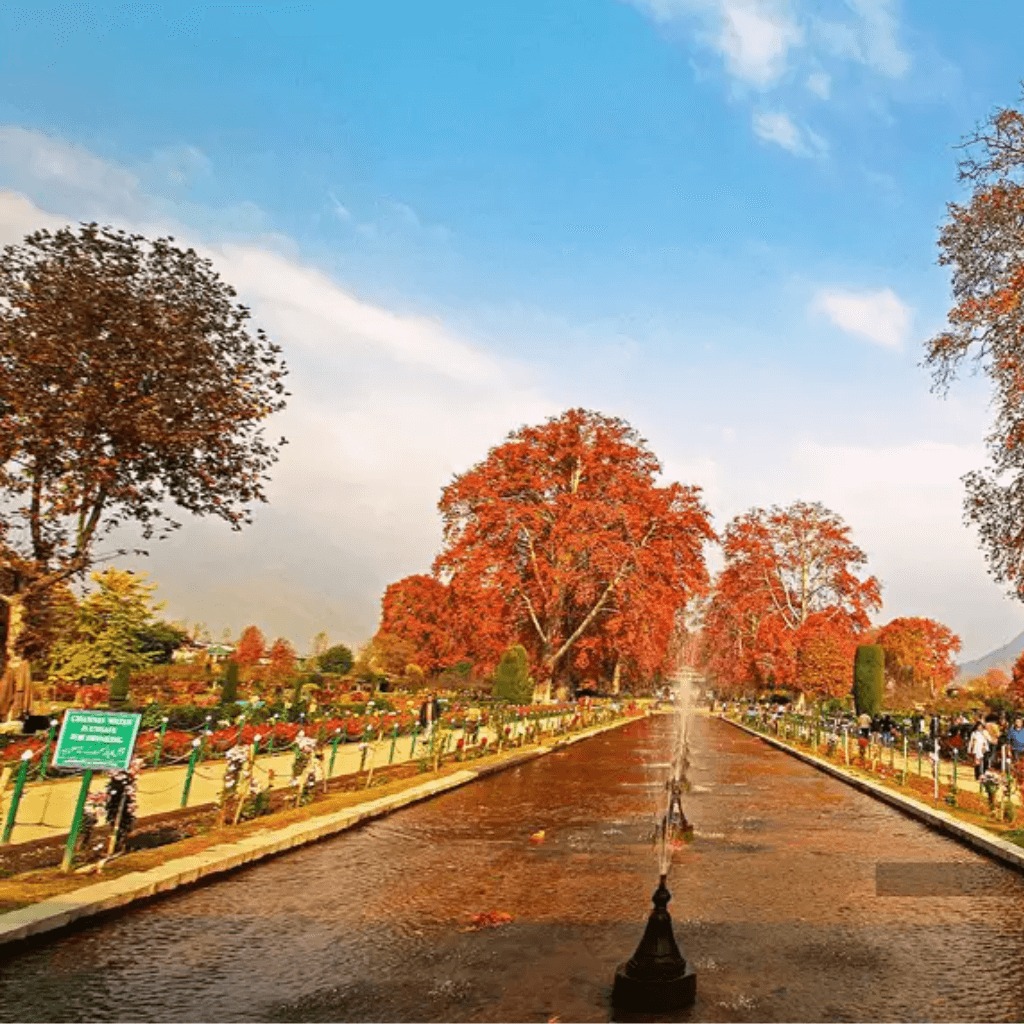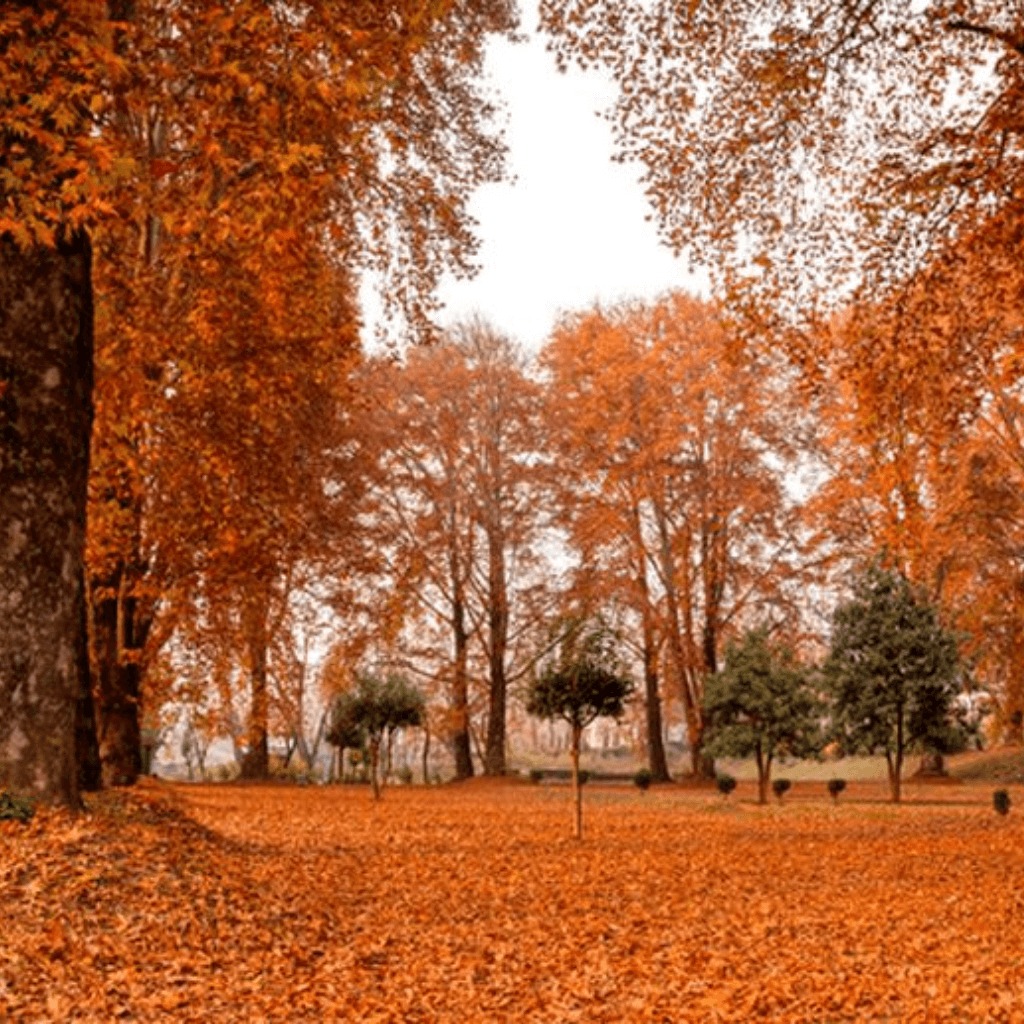 The garden is located on the foothills of the Zabarwan Mountains and offers breathtaking views of the Dal Lake. It's known for its three-tiered structure, which has a separate water source for each level. The water flows through various fountains and water channels, creating a mesmerizing effect. In autumn the giant chinar trees adding more charm to the garden.Thebest  time to visit chashmashahi is may to july when the flowers are in full bloom.
If you're planning a trip to this picturesque destination, visit in the spring. The season of spring in Kashmir is truly a magical experience. The valley is filled with colorful flowers, the snow starts melting, and the chilly winds die down. The temperature during this time is pleasant, perfect for outdoor activities like trekking, camping, and sightseeing. If you want to witness the beauty of Kashmir in full bloom, spring is the time for you.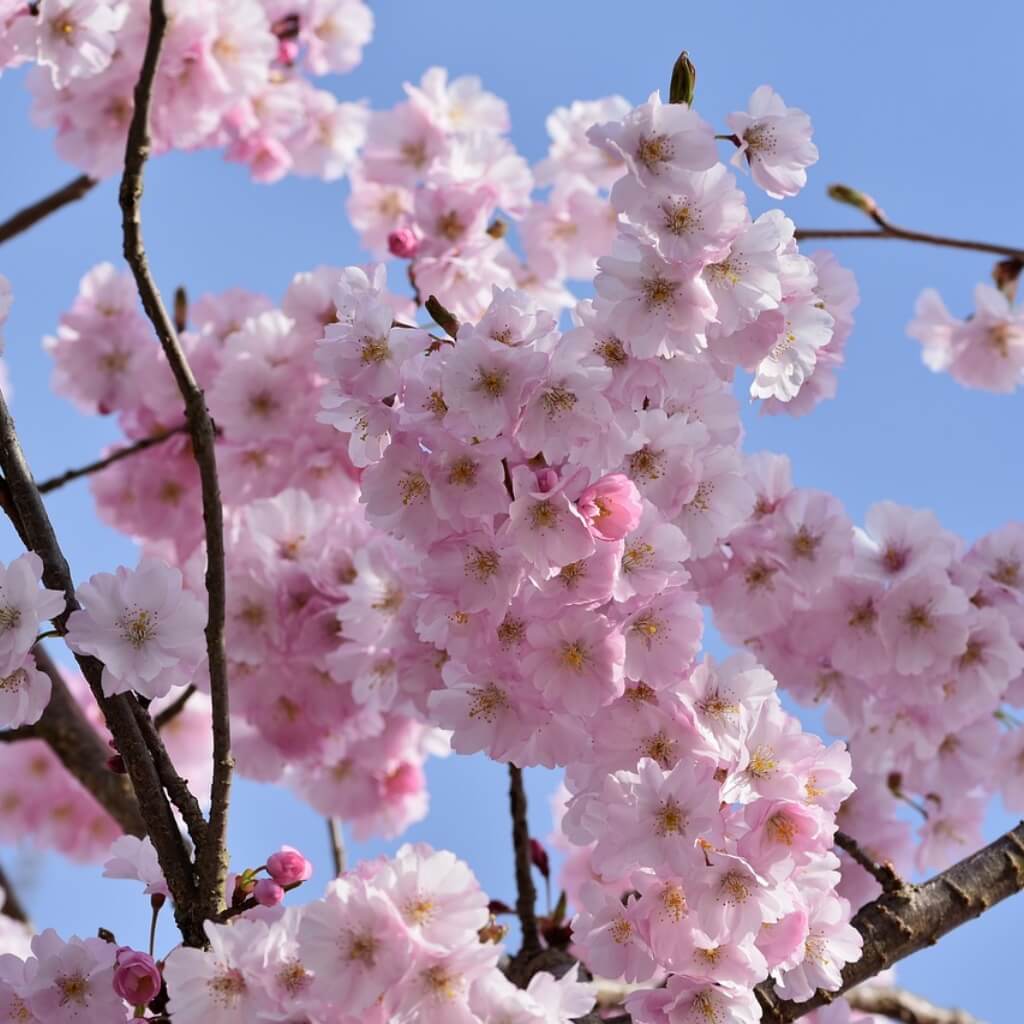 Places To Visit In Spring
In Badaamwari, the almond trees bloom in early spring, painting the valley in shades of pink and white. You can stroll through the orchards and witness the stunning beauty of the area. The fragrance of the flowers fills the air, making it a perfect spot for nature lovers. Spring is the best time to visit Kashmir for those who want to capture the blooming and charming flowers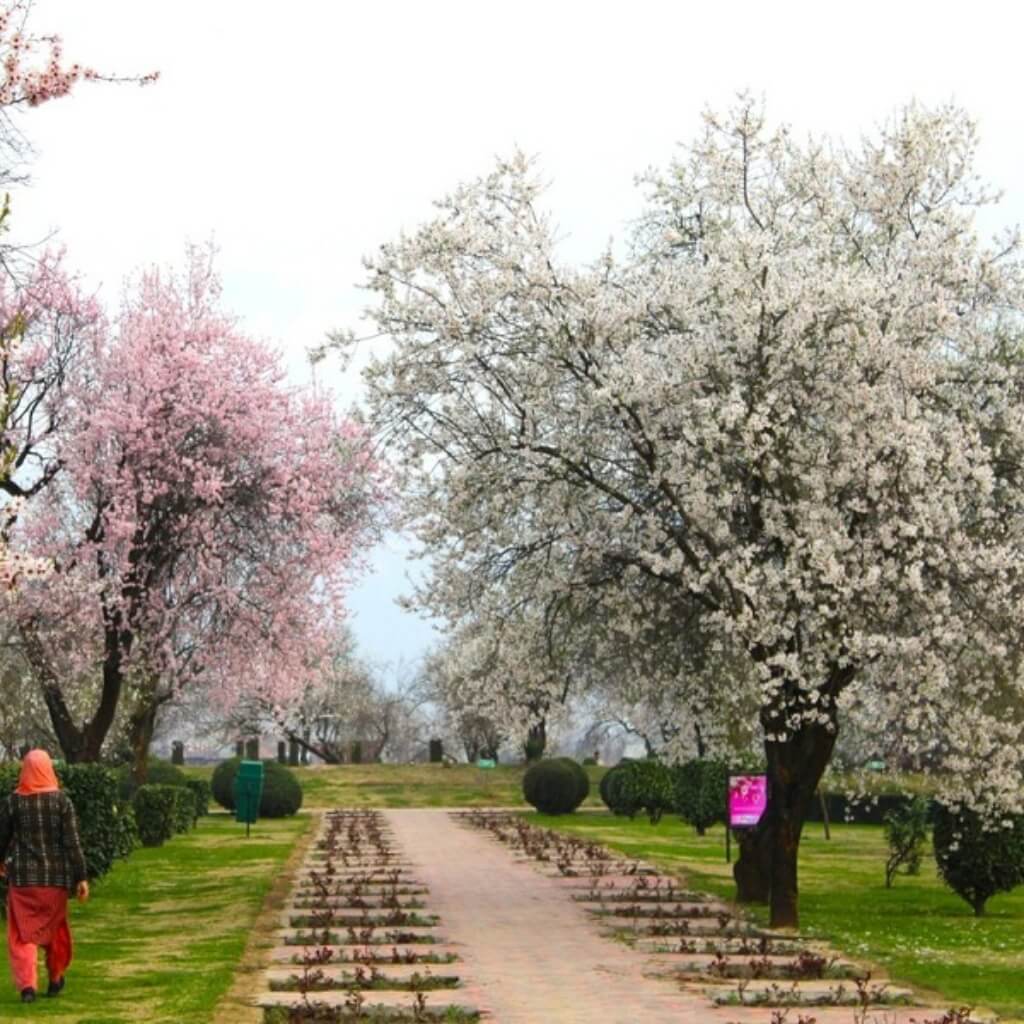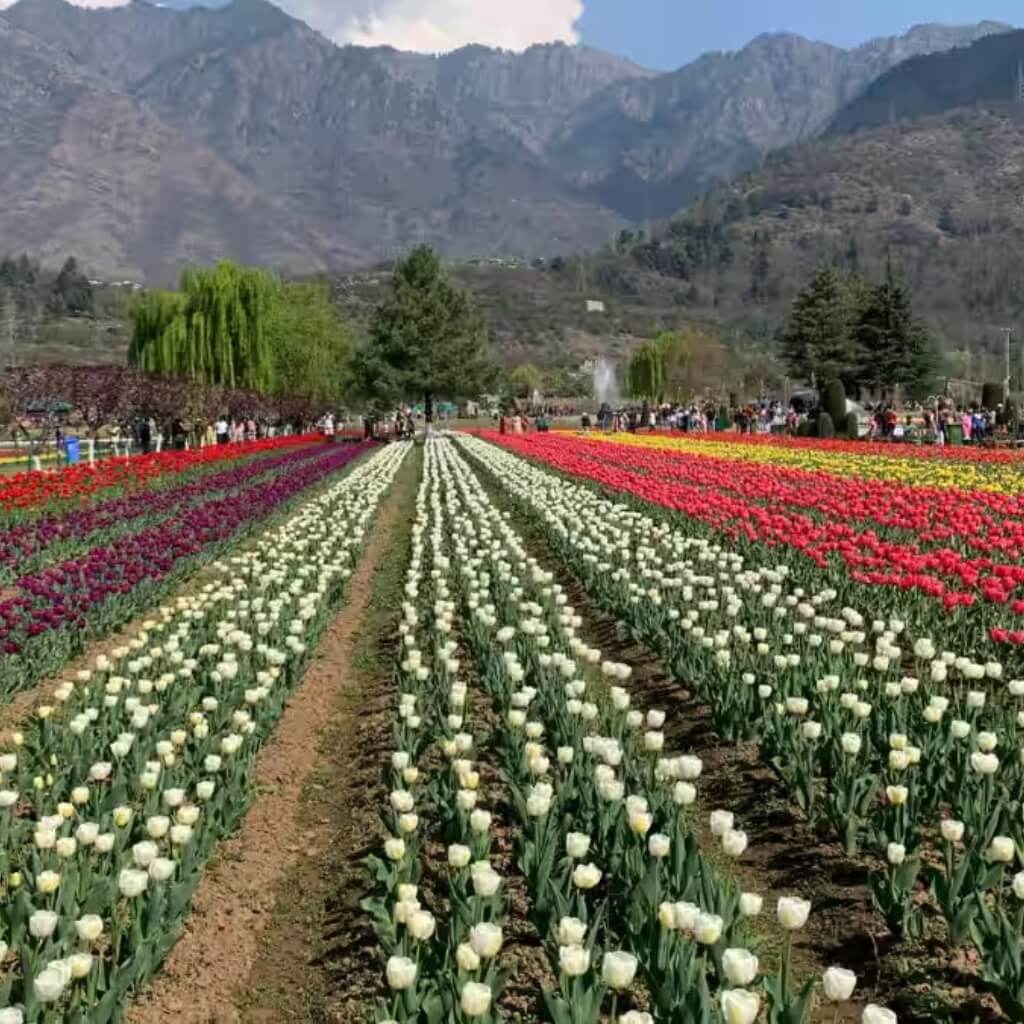 The garden, officially known as Indira Gandhi Memorial Tulip Garden, is in Srinagar and is Asia's largest tulip garden. It's a must-visit attraction, and one of the best time to see  from March end to April end when the tulips are in full bloom. The garden has more than 70 varieties of tulips in different colors, such as red, pink, yellow, and white.
Get ready to be mesmerized by the natural beauty of Betaab Valley, nestled in the heart of the Himalayas. This stunning valley, named after the Bollywood movie Betaab, boasts lush greenery, crystal-clear streams, and towering mountains. Surrounded by snow-capped mountain peaks, its scenery is filled with trees such as chinar, deodar, pine, willows, and poplars, and the Lidder River, with its bluish/green waters, adds to its attractiveness. It is a perfect destination to be visited in spring.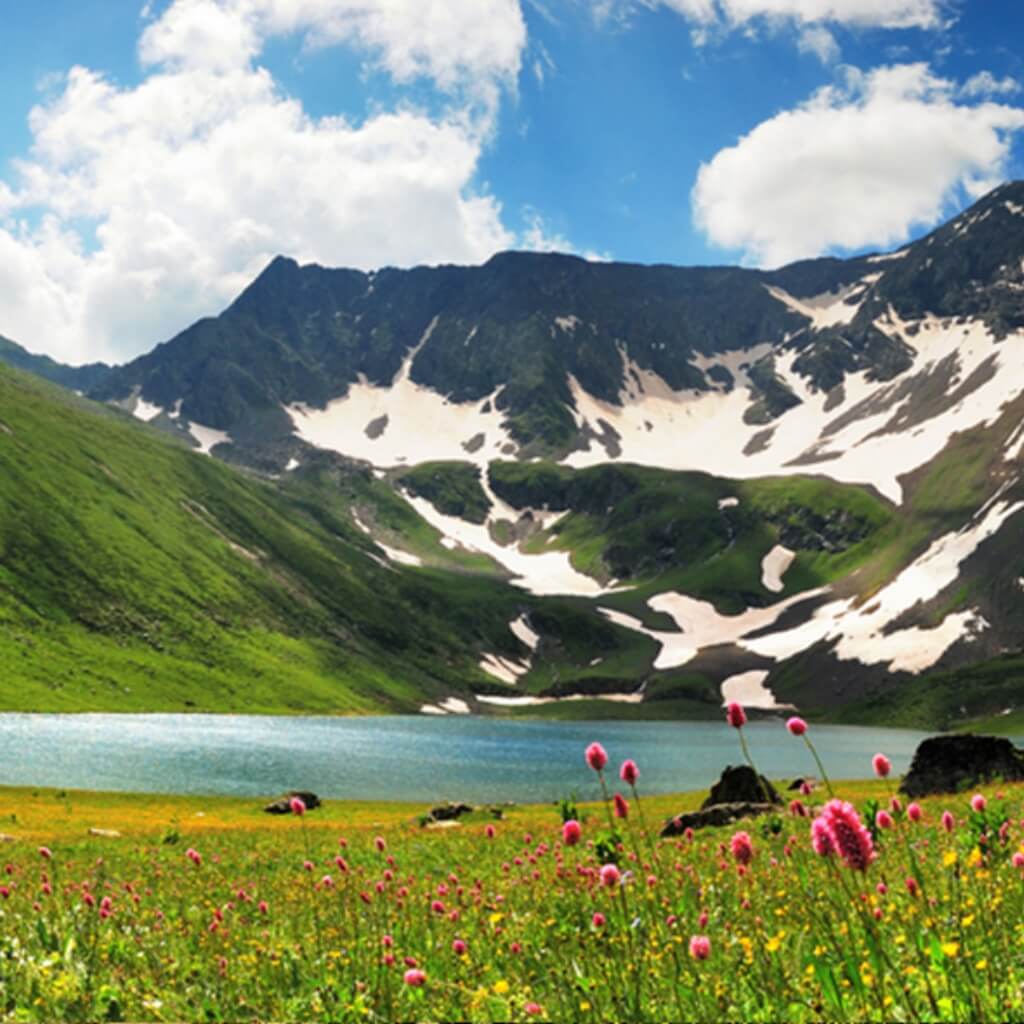 Gulmarg also known as "Meadows of flowers" is all season destination, that offers a variety of views depending on the season. In spring the snow starts melting and the meadows turns into  green carpets. You will get to see different species of flowers will begin to blossom, adding to the beauty of this all-season popular location.