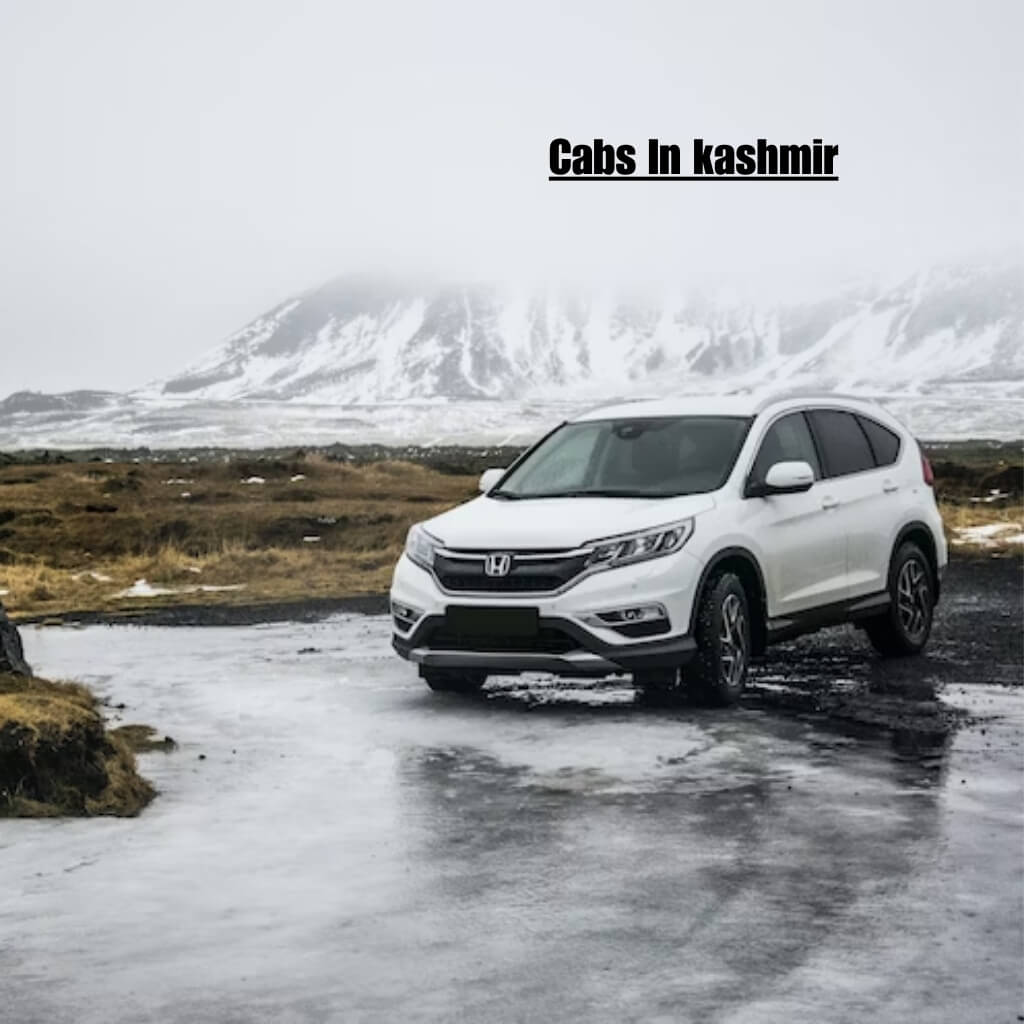 Planning a trip to Kashmir, the breathtakingly beautiful region nestled in the lap of the Himalayas is a dream come true for many travelers. Known for its mesmerizing landscapes, serene lakes, and vibrant culture, Kashmir offers an enchanting experience for all. To make the most of your journey, Kashmir Car Booking provide the convenience and flexibility required to explore the region at your own pace. Whether you're a solo traveller, a group of friends, or a couple looking for an unforgettable Kashmir trip, renting a car is an excellent choice. In this article, we'll delve into the world of Kashmir car rentals and how they enhance your travel experience.
Kashmir Car Rentals: A Gateway to Freedom:
When it comes to exploring the wonders of Kashmir, having a reliable mode of transportation is essential. Car rentals provide the freedom to navigate through the stunning valleys, traverse the winding roads, and discover hidden gems that might be off the beaten path. With a rented car, you can create your own itinerary, making impromptu stops at picturesque viewpoints, serene gardens, or charming local markets. From the bustling city of Srinagar to the idyllic landscapes of Gulmarg and Pahalgam, having a car at your disposal ensures you can immerse yourself fully in the magic of Kashmir.
Kashmir Trip Packages: Tailored Experiences for Every Traveler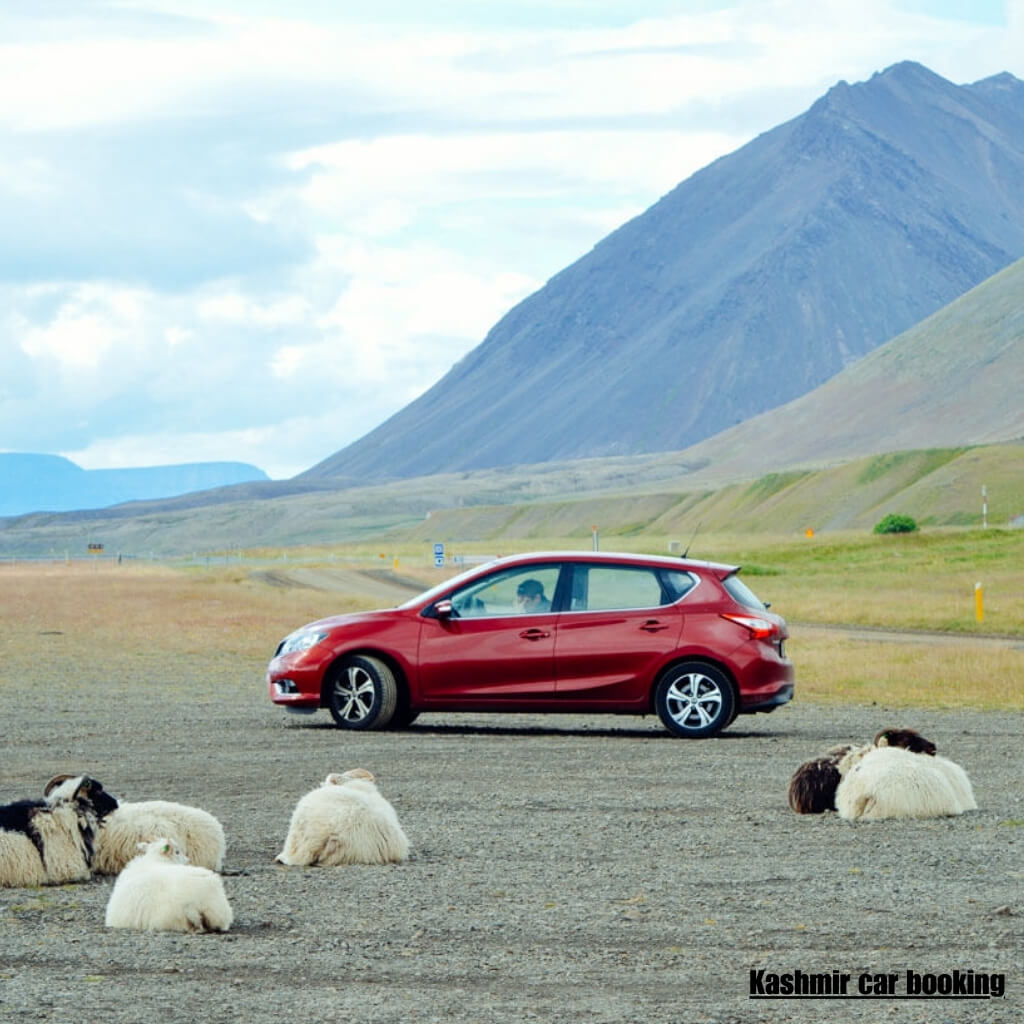 To cater to the diverse needs of travellers, numerous car rental agencies in Kashmir offer specially designed Kashmir trip packages. These packages are curated to provide a hassle-free experience, covering popular destinations and ensuring you make the most of your time in the region. From day trips around Srinagar to extended excursions exploring the breathtaking valleys of Sonamarg and Nubra, these packages offer convenience and local expertise. With the option to customize your itinerary, you can choose the destinations that resonate with you, ensuring a personalized and memorable journey.
Kashmir Packages for Couples: Romance amidst Nature's Splendor:
Kashmir's ethereal beauty makes it an ideal destination for couples seeking a romantic getaway. Many car rental agencies offer exclusive kashmir package for couples providing a unique blend of scenic drives, cosy accommodations, and intimate experiences. Picture yourselves cruising along the iconic Dal Lake in a shikhara, hand in hand, as the sun sets behind the snow-capped mountains. Or embark on a leisurely drive to the famous Mughal Gardens, where you can stroll through the perfectly manicured landscapes and revel in the serenity of nature. With these tailor-made packages, couples can create lasting memories amidst Kashmir's breathtaking natural landscapes.
Exploring Kashmir with a rented car allows you to witness the region's ever-changing landscapes at your own pace. Start your journey in Srinagar, the capital city, where you can visit the iconic Dal Lake and indulge in a serene houseboat experience. With a rented car, you can easily venture beyond the city limits and explore nearby attractions such as the enchanting Mughal Gardens, including Nishat Bagh and Shalimar Bagh, where you can witness the blooming flowers and intricate terraced landscapes.
As you venture further into the heart of Kashmir, picturesque destinations like Gulmarg and Pahalgam beckon. With a rented car, you have the freedom to immerse yourself in the snow-capped peaks of Gulmarg, where you can partake in thrilling winter sports activities such as skiing and snowboarding. Pahalgam, on the other hand, offers a tranquil retreat amidst lush green meadows, pine forests, and gushing rivers. Embark on a romantic stroll with your loved one, hand in hand, along the Lidder River or explore the famous Baisaran Valley.
For those seeking an offbeat experience, renting a car allows you to venture into lesser-known destinations such as Sonamarg, known as the "Meadow of Gold." Here, you can witness breathtaking glaciers, alpine meadows, and pristine lakes. Marvel at the Thajiwas Glacier or take a leisurely pony ride along the flower-strewn trails.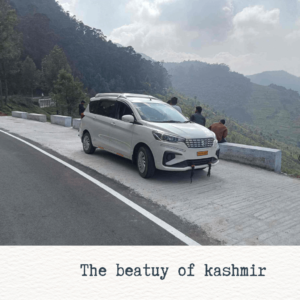 When it comes to car rentals in Kashmir, there are various options to choose from, catering to different budgets and preferences. Many rental agencies provide well-maintained vehicles with experienced drivers who are familiar with the region's terrain and can act as knowledgeable guides. Additionally, some agencies offer package deals that include car rental, accommodation, and sightseeing activities, making it convenient for travellers to explore Kashmir without any hassle.
For couples looking to create unforgettable memories, Kashmir offers a myriad of romantic experiences. Imagine taking a leisurely drive along the scenic Mughal Road, hand in hand with your significant other, as you pass through charming villages and panoramic landscapes. Explore the unspoiled beauty of Aru Valley or take a cable car ride in Gulmarg, enjoying breathtaking views together.
In conclusion, renting a car for your Kashmir trip opens up a world of possibilities. It grants you the freedom to explore the region's hidden gems, embarks on scenic drives, and customize your itinerary according to your preferences. Whether you're a solo traveller, a group of friends, or a couple seeking a romantic getaway, car rentals in Kashmir provide the convenience, flexibility, and enchantment needed to make your journey truly unforgettable. So, gear up, hop into your rented car, and let Kashmir's natural wonders mesmerize you on the adventure of a lifetime.