4 Days Itinerary trip For kashmir
Kashmir car booking provides a variety of vehicles for rental Service. Open24 hours a day, Kashmir car booking have all the facilities that a car rental customer could ever want. From making phone or email reservations to getting a detailed itinerary and paying for the car at the airport or hotel, car rental services in Kashmir are easy to use.
4 Days Itinerary trip For kashmir
Kashmir is a magical place for tourists, with its stunning landscapes and tranquil atmosphere. If you're looking for an itinerary tour to make the most of your time in Kashmir, then this 4-day tour of Srinagar, Pahalgam, Gulmarg and Sonamarg is perfect! You'll get to experience all that this beautiful region has to offer, while also having plenty of time to relax. From visiting some of the area's most iconic landmarks to sampling traditional Kashmiri cuisine, this tour promises an unforgettable experience. So get ready for a journey like no other and discover the beauty of Kashmir with this custom-made itinerary with Kashmir Car Booking.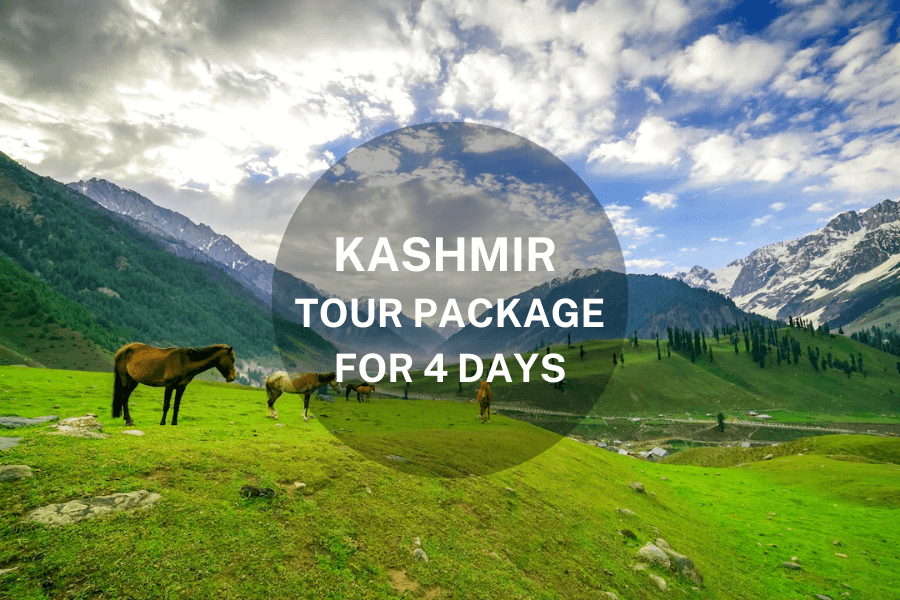 Day 1: Exploring The City Of Srinagar
Arrive at the Airport in Srinagar, where you will meet our representative, and drive to Srinagar. With its houseboats on Dal Lake, magnificent Mughal gardens, and stunning views of the Himalayas, Srinagar has something for everyone. Tourists can go on a shikara ride around Dal Lake to explore the local culture and spot some of the Himalayan wildlife. Stroll through the vibrant markets filled with art and handicrafts. There's no shortage of activities here that are sure to make your trip unforgettable. From hilltop views to serene lakeside walks, there's something for everyone in this breathtaking city. End your day with a peaceful stroll along the banks of the Jhelum River or enjoy a sunset view from Pari Mahal – it'll be an unforgettable experience!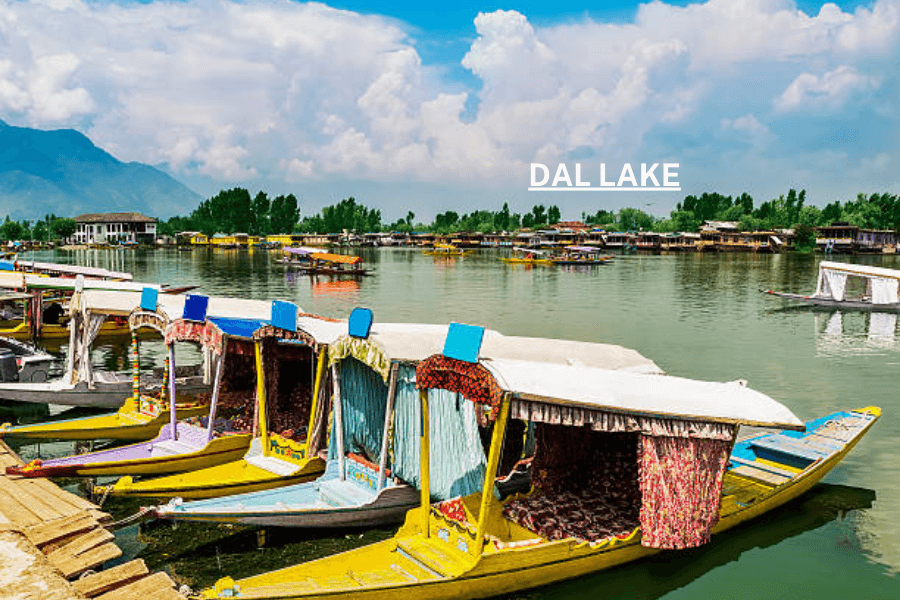 Pahalgam is a breathtaking destination located in the Kashmir Valley of India. A paradise on earth, Pahalgam is surrounded by mountains and lush green meadows. Its beautiful landscapes make it an ideal location for trekking, camping, and sightseeing. Upon arrival, travelers are welcomed by the stunning views of Lidder River flowing through the valley. The town also attracts many wildlife-lovers due to its abundance of animals such as brown bears, musk deer, and snow leopards.
Visitors can also explore Pahalgam's two main attractions: Betaab Valley and Aru Valley. Betaab Valley is renowned for its gorgeous meadows and lush greenery while Aru Valley offers incredible views of the surrounding snow-capped peaks. Both destinations provide excellent opportunities for thrill seekers to enjoy activities like hiking, trekking, camping, or enjoy a leisurely stroll.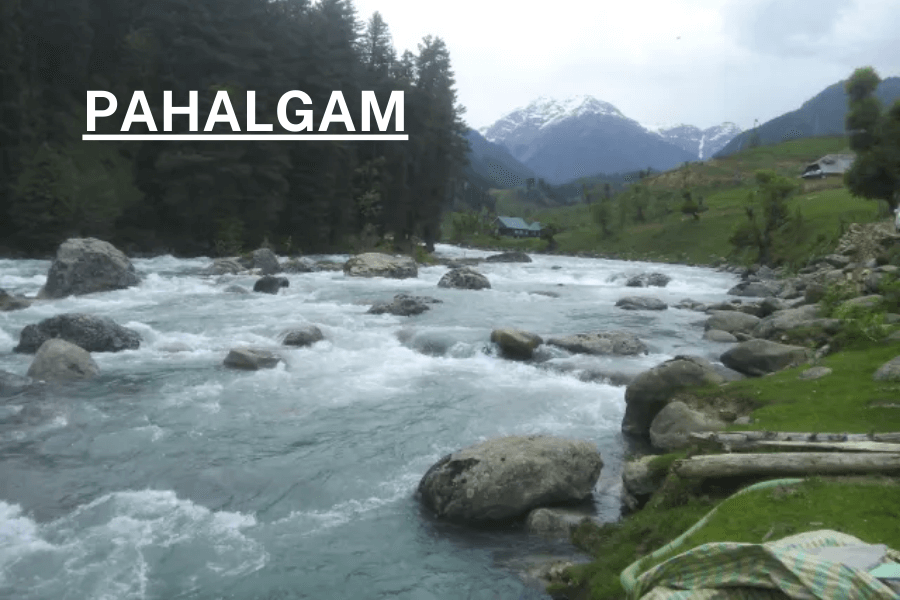 Gulmarg is a popular destination for skiing, and it's well-known for its incredible slopes. It offers something for every level of skier, from beginners to experts. The mountain range is huge and offers plenty of runs and opportunities to explore different areas. You'll also get to experience a cable car ride that offers stunning views of the valley and mountains beyond.
There are many ways to explore this stunning valley, from skiing and ice skating in winter to golfing and paragliding in summer. Gulmarg also has a variety of restaurants, and shops where visitors can enjoy the local culture or grab a bite before hitting the slopes again. There are plenty of activities available at Gulmarg, so everyone can find something they'll enjoy while visiting this stunning mountain paradise.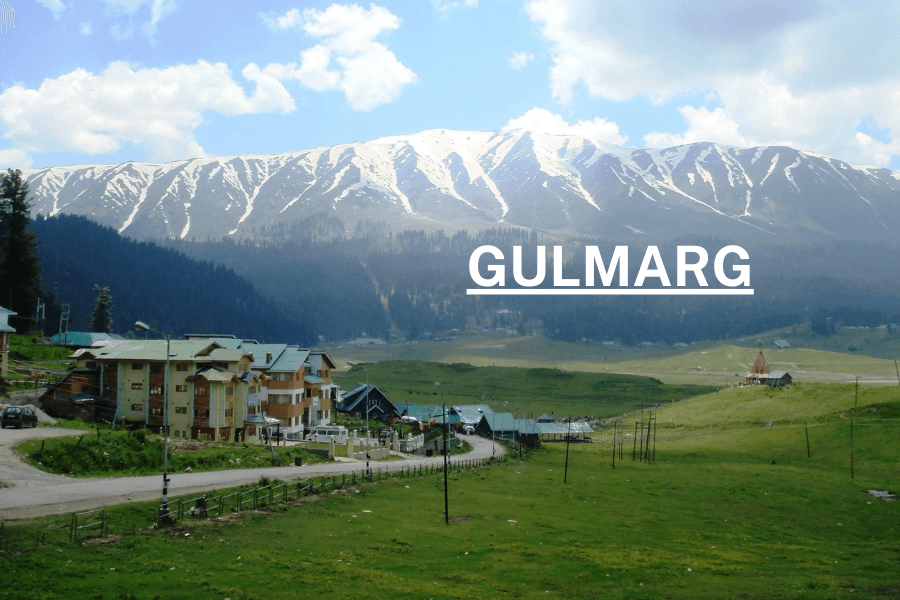 Sonamarg is a beautiful destination situated in the Himalayan mountains of Kashmir. It's surrounded by snow-capped mountains and natural lakes, making it an ideal spot for trekking and camping. Sonamarg is also known as 'Meadow of Gold' because of its stunning beauty. You can find many things to do here, from visiting Thajiwas Glacier to the top of Baltal Valley.
There are also several other attractions such as mountaineering up to Zoji La Pass, or horse riding to Thajiwas Glacier. You can even enjoy trout fishing at some of the many streams located nearby. At Sonamarg you'll be able to capture some truly breathtaking views and make memories that will last a lifetime!
After breakfast on the last day of the Kashmir tour, spend your free time indulging in the activities of your interest. Later, get an assisted transfer to Srinagar airport to board the flight for your destination.
The best way to get around Kashmir is by hiring a car. This will give you the flexibility to set your own itinerary, allowing you to take detours and enjoy the beautiful scenery of this unique region.
Kashmir is a beautiful destination, and there are many great places to stay while visiting. In Srinagar, visitors can find a range of hotels from budget-friendly to luxurious. Popular options include The Lalit Grand Palace Srinagar, or the Vivanta by Taj – Dal View. In Pahalgam, the Pine Palace Resort & Spa is an excellent choice with stunning views of the mountains and nearby river. For those looking for a unique experience near Gulmarg, guests can stay at the Khyber Himalayan Resort & Spa or Shangri-La Resort & Spa. And in Sonamarg, visitors can choose from the Hillside Resorts or the Sonamarg Glacier Inn for a cozy stay.
Kashmir is a beautiful region known for its natural beauty and offers many activities to suit any traveler. From the snow-capped peaks of Gulmarg to the mesmerizing lakes of Srinagar, there are plenty of outdoor activities such as skiing, trekking, and camping. Other popular activities include cable car rides, paragliding, shikara rides on Dal Lake, horse riding in Sonamarg, and a visit to the Mughal Gardens. There are also spiritual tours around shrines and mosques in the area to experience the local culture.