Chandanwari Pahalgam is a beautiful place located in district Anantnag of Kashmir Division at an altitude of 2895 meters above sea level. The distance between Chandanwari to Pahalgam is 16 km and you need to hire a cab from Pahalgam village Taxi to reach there, outside village cabs are not allowed the cost is approx Rs 1000 for a return 2 hour trip. It is known for its stunning scenery and is a popular destination for tourists from all over the world. The place is also known for its serene atmosphere and is the perfect place to relax and unwind. Chandanwari valley is also the Gateway of the Holy Amarnath Yatra, an annual holy pilgrimage for Hindus. Chandanwari valley is the end point of the road journey and from there pilgrims have to trek 32 kilometers to reach the Amarnath cave. Chandanwari valley is one of the best places to relax and rest in nature. It's a great place to get away from the hustle and bustle of city life and spend some time in peaceful surroundings and extreme nature and woods. It has a moderate climate and is accessible by road from Srinagar easily. Its most times covered with big boulders, glaciers and small water streams. Chandanwari Pahalgam, located in the picturesque state of Jammu and Kashmir, is a popular tourist destination known for its breathtaking natural beauty and serene surroundings. Nestled amidst the majestic Himalayan ranges, Chandanwari Pahalgam offers a tranquil escape for nature lovers and adventure enthusiasts alike.
Surrounded by snow-capped mountains and lush green valleys, Chandanwari Pahalgam is a paradise for those seeking a peaceful retreat in the lap of nature. The serene ambiance, coupled with the enchanting views of the Himalayas, makes it an ideal destination for nature lovers and photography enthusiasts. The valley is also famous for its picturesque streams, meadows, and flower-filled pastures, adding to its charm.
Additionally, Chandanwari Pahalgam offers a range of adventure activities such as hiking, trekking, and horse riding, making it a sought-after destination for adventure seekers. With its awe-inspiring beauty and diverse range of activities, Chandanwari Pahalgam is a must-visit destination for anyone looking to experience the enchanting wonders of nature.
.
Best time to visit Chandanwari Pahalgam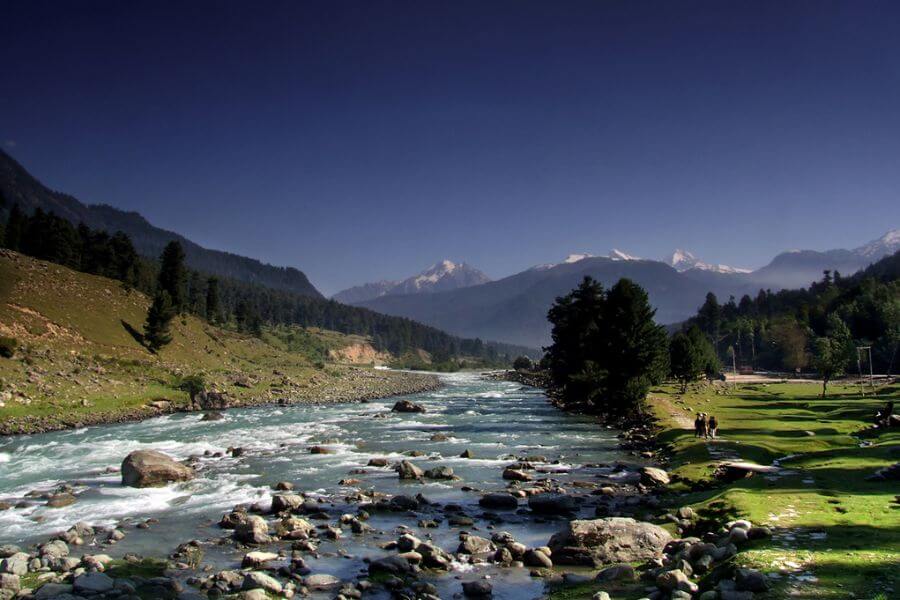 The optimal time to plan a visit to Chandanwari Pahalgam is during the summer months, particularly from May to September, when the region experiences pleasant weather conditions and offers various recreational activities such as hiking and horse riding.
During this time, the temperature in Chandanwari Pahalgam ranges from about 10 to 30 degrees Celsius, making it comfortable for outdoor activities. The summer months also coincide with the peak tourist season in the region, so visitors can expect a vibrant atmosphere and numerous amenities and services.
One of the main attractions of visiting Chandanwari Pahalgam during the summer months is the opportunity to engage in outdoor activities. The region boasts breathtaking natural beauty, with lush green meadows, snow-capped peaks, and gushing rivers. Hiking enthusiasts will find an abundance of trails to explore, ranging from easy walks to more challenging treks.
How to Reach Chandanwari Pahalgam
The total distance from Srinagar to Chandanwari is 117km. From Srinagar you can hire a taxi to reach Pahalgam and then to Chandanwari which is 16 km from Pahalgam and only local village taxis are allowed. Check latest taxi rates in Kashmir here.
Things to do in Chandanwari valley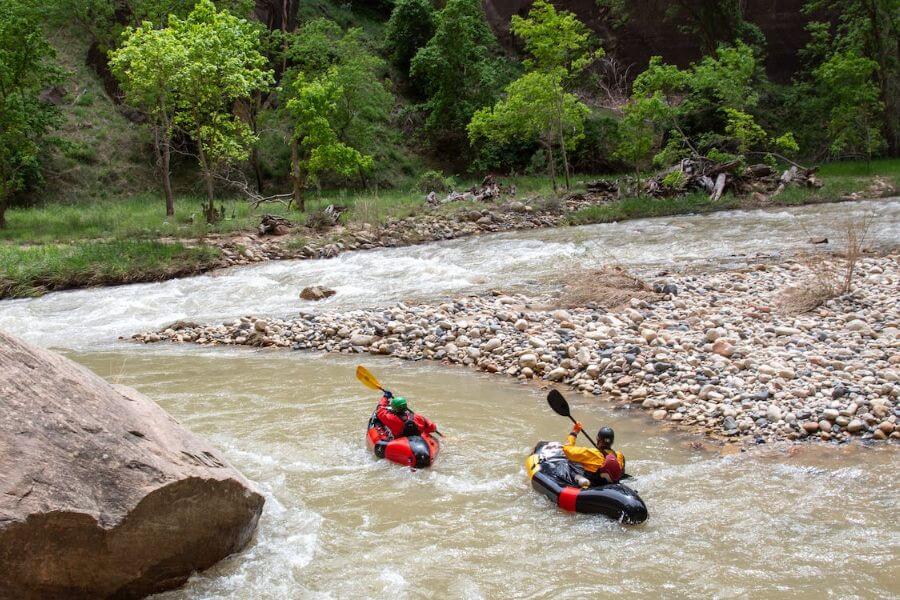 Chandanwari Valley, located near Pahalgam in Jammu and Kashmir, is a picturesque destination known for its natural beauty and serene surroundings. While it's primarily known as the starting point for the Amarnath Yatra pilgrimage, there are several other activities you can enjoy in the area. Here are some things to do in Chandanwari Valley:
Amarnath Yatra: 
Chandanwari serves as the base camp for the annual Amarnath Yatra pilgrimage. Pilgrims undertake a challenging trek to the Amarnath Cave to see the natural ice Shiva Lingam. Participating in the Yatra is a spiritual and cultural experience.
Trekking:
The valley offers several trekking opportunities beyond the Amarnath Yatra. You can explore trails leading to nearby attractions like Panchtarni and Sheshnag Lake, which are about 23 km and 12 km respectively. These treks allow you to enjoy the stunning landscapes and wilderness.
Photography: 
The valley's scenic beauty is a photographer's delight. Capture the snow-capped mountains, lush meadows, flowing streams, and the play of light and shadow during different times of the day.
Nature Walks: 
Take leisurely walks in the valley to appreciate its natural tranquility. The peaceful environment is perfect for unwinding and connecting with nature.
Picnics: 
Pack a picnic and enjoy a meal amidst the picturesque surroundings. The valley's beauty makes it an ideal spot for spending quality time with family and friends.
Horse Riding:
Rent a horse and go for a horseback ride to explore the valley and nearby areas. It's a unique way to experience the landscape.
Weather in Chandanwari Pahalgam
If you're planning on spending time in Chandanwari, be sure to pack some light woolen clothing. The weather here is cooler than in Pahalgam, so you'll need something to keep you warm. You can expect glaciers and snowfall also.