Aru Valley | Hidden Gem Near Pahalgam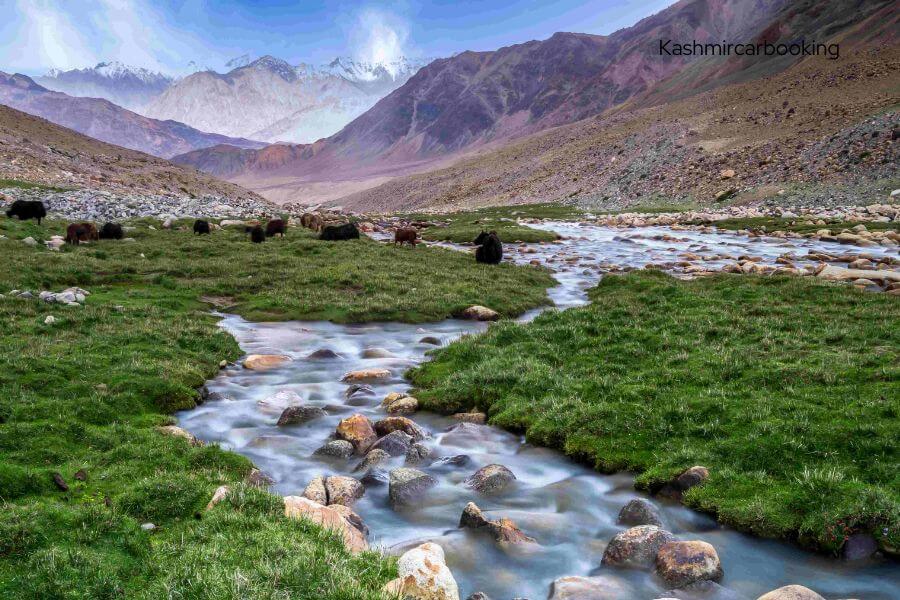 Nestled amidst the breathtaking Himalayan peaks and lush greenery, the Aru Valley in Pahalgam, Kashmir, is a hidden gem waiting to be discovered. This serene and picturesque valley offers a tranquil escape from the chaos of city life and captivates visitors with its natural beauty. From majestic mountains to meandering rivers and alpine meadows, Aru Valley has it all, making it a must-visit destination for nature lovers and adventure enthusiasts alike.
As you enter the Aru Valley, you are greeted by a landscape straight out of a postcard. Surrounded by snow-capped mountains, the valley is adorned with vibrant meadows, dense pine forests, and glistening streams. The panoramic views are simply breathtaking, with each turn revealing a new and awe-inspiring vista. Angling enthusiasts can indulge in their favorite sport in the Lidder River, which is known for its abundance of trout. The river's crystal-clear waters and scenic surroundings make it an ideal spot for a day of fishing and relaxation.
Nestled amidst the mighty Himalayas, the Aru Valley stands as a testament to the breathtaking natural beauty that Kashmir is renowned for. Located in the Anantnag district of Jammu and Kashmir, this picturesque valley is a haven for nature lovers and adventure enthusiasts alike. With its snow-capped peaks, lush meadows, gurgling streams, and dense forests, Aru Valley offers a serene and idyllic escape from the chaos of everyday life.
Aru Valley is easily accessible from Srinagar, the capital city of Kashmir, and is situated at an altitude of around 2,400 meters above sea level. As you approach the valley, you'll be greeted by stunning vistas of greenery, with the Lidder River meandering through the landscape, adding to the valley's charm. The valley's proximity to Pahalgam, another popular tourist destination, makes it a perfect addition to your itinerary when visiting Kashmir.
Aru valley Pahalgam has many wonderful trekking opportunities, but if you only have one day, you can still enjoy a trek to Green Top or the base camp. Lidderwat is another fantastic place for trekking and is just 8km further from Aru Valley, but you will need two days to reach it. The best option, however, is to hire a guide if you want to trek all the way to Lidderwat. Kolahoi glacier and Tarsar Lake are other multiple days trekking options.
Visiting Aru Valley in March can be a great experience, but in March the temperature can be cold with a temperature of 5°C to 15°C during day and at night it can drop down to sub-zero temperatures. So it is advisable to carry warm clothes if you are visiting Aru Valley in March. During winter Aru valley remains under thick blanket of snow. So , you can't visit Aru Valley in December. One of the highlights of Aru Valley is its verdant meadows that stretch for miles, providing a picturesque backdrop for leisurely walks and picnics. The meadows come alive with colorful wildflowers during the summer months, creating a surreal and captivating ambiance. Camping enthusiasts can set up their tents in these meadows and spend a night under the starlit sky, surrounded by the tranquility of nature.
Best Time To Visit Aru Valley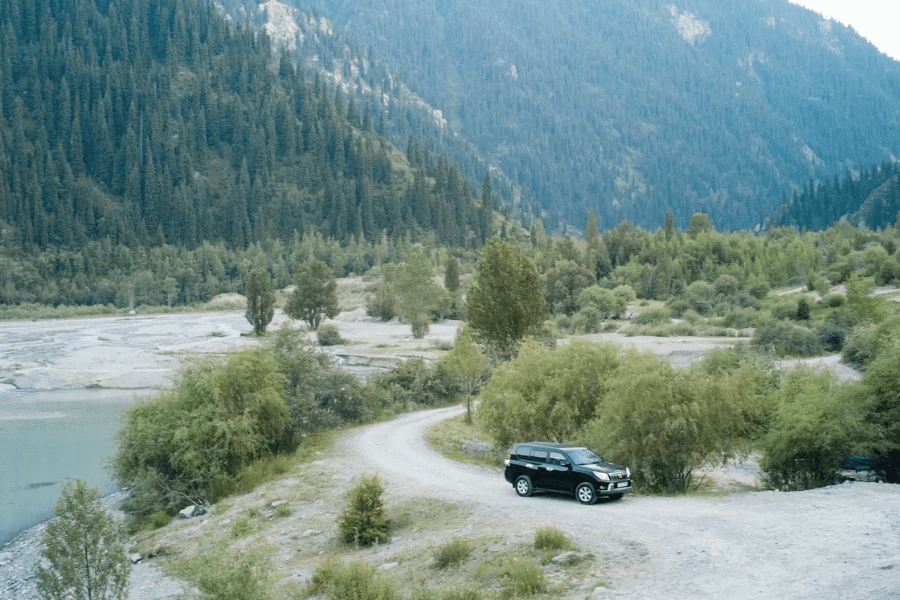 The best time to visit kashmir Aru Valley is during the summer months, from May to September. During this period, the weather is pleasant with temperatures ranging from 10°C to 25°C making it ideal for outdoor activities and exploration. In summer, the valley comes alive with blooming flowers and vibrant greenery. The meadows are at their most picturesque, offering a delightful setting for walks, picnics, and camping. The weather is generally clear, allowing for stunning views of the surrounding snow-capped mountains and the Lidder River flowing through the valley.
June and July are particularly popular months to visit Aru Valley, as the wildflowers are in full bloom, creating a carpet of colors across the meadows. It is a photographer's paradise, offering ample opportunities for capturing breathtaking landscapes and nature's wonders. 
It's important to note that Aru Valley experiences heavy snowfall during the winter months, from November to April. The valley is usually inaccessible during this time, and the extreme cold temperatures and snow-covered terrain make it unsuitable for tourism. However, if you enjoy winter sports like skiing and snowboarding, visiting Aru Valley in winter could be an option, provided you are well-prepared and have the necessary equipment.
Things To Do In Aru Valley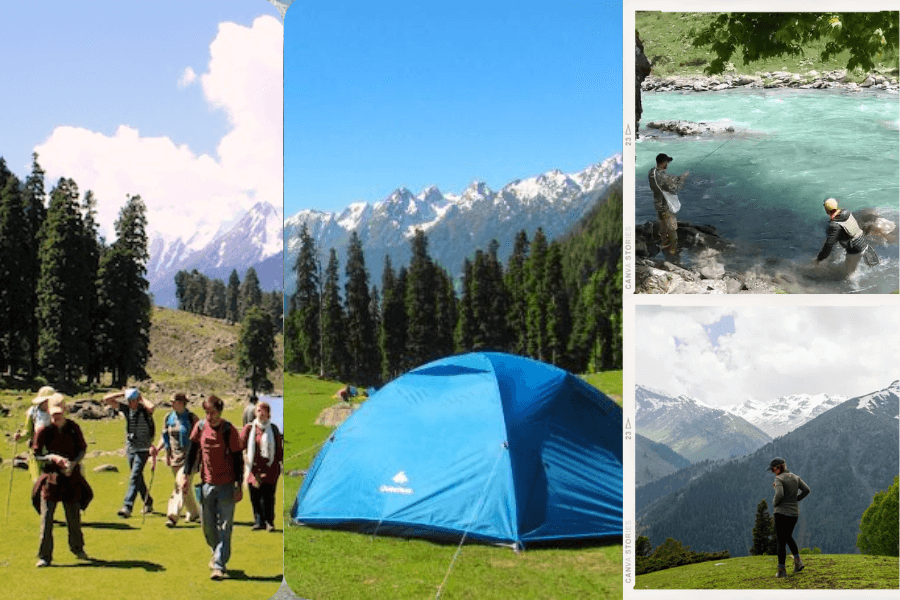 Aru Valley is a scenic destination located in the Anantnag district of Jammu and Kashmir, India. Surrounded by lush green meadows, snow-capped mountains, and picturesque landscapes, Aru Valley offers a range of activities for visitors. Here are some things you can do in Aru Valley:
Trekking: Aru Valley is a great starting point for several treks in the region. You can embark on treks to nearby destinations like Lidderwat, Tarsar Lake, Kolahoi Glacier, and Sonamarg. These treks offer stunning views of the Himalayas and the opportunity to explore the region's natural beauty.
Camping: Aru Valley provides an ideal setting for camping amidst nature. Set up your tent in the meadows, near a gurgling stream, and spend a night under the starry sky. Camping allows you to fully immerse yourself in the tranquility of the valley.
Fishing: The Lidder River, which flows through Aru Valley, is known for its trout population. Fishing enthusiasts can indulge in angling and try their luck at catching trout in the river. However, ensure you have the necessary permits and follow the local regulations.
Nature Walks: Take leisurely walks in and around Aru Valley to appreciate the natural beauty of the surroundings. Explore the forests, enjoy the sound of birds chirping, and soak in the serenity of the valley.
The distance from Srinagar to Aru Valley is 112 km, You can rent a car from Srinagar to Pahalgam and from Pahalgam, Aru valley is just 12 km away and takes around 45 minutes to reach there from main market Pahalgam with Union Taxi Only. 
Where To Stay In Aru Valley
Accommodation options are available for those who wish to stay in the midst of nature and enjoy the serene surroundings of this picturesque location. Aru Valley in Pahalgam has a range of hotels and guesthouses for all budgets. There are several homestays and guest houses in and around Pahalgam Aru Valley that provide comfortable but basic accommodation and meals for guests. 
Tips for a Memorable Journey to Aru Valley
Ensuring a memorable and safe journey to Aru Valley requires planning and preparation, including researching the weather conditions and road conditions in the region.
Aru Valley is a popular destination for adventure seekers, especially hikers, and the valley offers a variety of hiking trails that range from easy to challenging. It is essential to choose the right hiking trail according to your level of fitness and experience. Moreover, it is advisable to hire a local guide who can provide valuable insights into the local flora and fauna as well as ensure your safety during the hike.
Another way to make your journey to Aru Valley memorable is to explore the local cuisine. The valley is known for its traditional cuisine, which includes dishes such as lamb kebabs, rogan josh, and dum aloo. The local restaurants offer a great opportunity to indulge in the flavors of the region.
Frequently Asked Questions
Q: What is the best time of year to visit Aru Valley Pahalgam?
A: The best time to visit depends on your preferences. Summers offer pleasant weather, while winters are great for snow activities.
Q: How many days should I plan to spend in Aru Valley Pahalgam?

A: It depends on your interests and what you want to do. If you're planning on trekking or camping, you may want to spend more time there. Otherwise, a day or two may be sufficient.
Q: Are there any nearby day trips or excursions from Aru Valley Pahalgam?

A: There are many nearby day trips and excursions in the Pahalgam area, such as visiting the beautiful Betaab Valley, exploring the scenic Lidder River, or trekking to the stunning Kolahoi Glacier.
Q: What is Pahalgam to Aru valley distance 
A: The distance from Pahalgam to Aru valley is 12 km.
Q: Is Aru Valley worth visiting?
A: Aru Valley serves as the base camp for a number of famous treks in Kashmir like the Tarsar Marsar Trek and Kolahoi Glacier Trek. There are many other small trekking trails starting from the valley making it one of the coveted destinations for adventure seekers.
In conclusion, Aru Valley in Pahalgam is a must-visit destination for all nature lovers and adventure seekers. With its stunning natural beauty and numerous activities to indulge in, the valley offers a unique experience to its visitors. From trekking and hiking to camping and fishing, there are plenty of opportunities to explore the outdoors. And for those interested in the local culture and cuisine, the town of Pahalgam offers a glimpse into the rich traditions and flavors of Kashmir.
Overall, Aru Valley in Pahalgam is a perfect getaway destination for those looking to escape the hustle and bustle of city life and immerse themselves in the tranquility of nature. So pack your bags and head to this beautiful valley for an unforgettable experience.